Philips launches suite of operational performance improvement software for radiology departments
New PerformanceBridge portfolio offers an integrated view of imaging-related key performance indicators coupled with professional services to support continuous improvement initiatives
Royal Philips has introduced PerformanceBridge, a new suite of performance management software and services to assist radiology departments in enhancing productivity, improving the patient experience and delivering better value-based care.
PerformanceBridge supports radiology department administrators in prioritising operational improvements in asset management, equipment uptime and utilisation, peer-to-peer collaboration, accreditation compliance and practice management.
Designed as a secure, cloud-based or on-premise software solution, it gives healthcare professionals access to near real-time data on departmental performance through an easy-to-use interactive dashboard. Vendor agnostic, PerformanceBridge unifies information across different imaging modalities and existing information systems.
To further support continuous improvement management, Philips offers a dedicated team of application specialists to help PerformanceBridge users leverage its tools and implement performance improvement strategies.
'As the role of the radiologist continues to evolve, we are committed to delivering next-generation software and services to bring the power of informatics and decision support to radiology,' said Rob Cascella, CEO of the Diagnosis and Treatment businesses at Philips. 'Radiology departments have access to a goldmine of data that can positively impact the entire enterprise. PerformanceBridge leverages intelligent software and analytics, blended with deep expertise, to deliver actionable information to make everything more streamlined in support of a first-time-right approach.'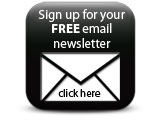 PerformanceBridge builds on Philips' existing expertise in imaging, clinical informatics, healthcare consulting services, remote services, dose management services and education services. It complements Philips' Rightfit suite of maintenance services and its SmartPath suite of upgrade services. Philips has an installed base of over 300 thousand imaging systems in more than 100 countries, and 7,000 field service engineers to support Philips customers.
Companies