Philips receives CE mark approval for obstetrical care solution
Avalon beltless solution is latest addition to Philips comprehensive obstetrical care solution
Royal Philips' Avalon beltless solution, the latest addition to Philips' comprehensive obstetrical care (OB) solution, has received CE mark approval.
The system allows for continuous foetal and maternal monitoring that automatically streams patient data to the EMR through Philips obstetrical information management system, IntelliSpace Perinatal.
The solution provides clinicians with the ability to monitor patients' vital signs from their mobile devices through Avalon monitors, allowing clinicians to spend more time with the expectant mother.
When it comes to foetal monitoring, mothers with high Body Mass Index (BMI) can be difficult to monitor using conventional ultrasound technology. However, according to a recent study, accuracy and reliability of foetal heart rate monitoring using abdominal foetal electrocardiogram were unaffected by maternal obesity.
Designed with electrode technology, the OB solution offers all expectant mothers, including women with high BMI, more mobility with the Avalon beltless solution, which enables clinicians to continuously monitor both foetal and maternal heart rates and uterine activity.
With comfort as a key priority, the solution allows expectant mothers to move freely during labour, connecting to the hospital wireless network while transmitting patient data back to the Avalon foetal monitors and then the EMR through the IntelliSpace Perinatal.
This continuous patient data enables care teams to communicate effectively, perform informed clinical decisions wherever the patient is in the hospital and allow for quick intervention at the first sign of abnormality.
"Providing the best-quality care for expectant mothers continues to be a priority for clinicians," said Felix Baader, business leader for monitoring and analytics at Philips.
"This is not only a great option for difficult-to-monitor patients with a higher BMI with synchronised information flow to the EMR, but it also offers comfort, freedom to move around and flexibility for expectant mothers during labour, improving their overall experience."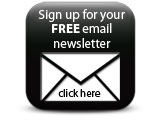 The OB solution consists of the Avalon Fetal monitoring portfolio and its proprietary Smart Pulse technology, as well as an obstetrical information management system that focuses on the continuous obstetrical data flow to the EMR and includes:
The Avalon CL: a cableless fetal monitor base station that helps reduce the amount of cables, expands intrapartum and antepartum measurement parameters, and allows continuous monitoring when in the shower or while having a bath
Avalon beltless solution: a single, easy-to-use patch and reusable pod that are placed on the expectant mother's belly to capture critical parameters by measuring fetal and maternal heart rate and uterine activity through ECG and EMG signals
Avalon CL wide range solution: an extension leveraging the hospital's wireless LAN installation to allow mothers move further
IntelliSpace Perinatal: an obstetrical information management system designed to provide complete coverage from first antepartum visit through labour, delivery, postpartum, discharge and follow-up visits
Companies