Photos help Bradford Royal Infirmary dementia patients
WINNERS of a photographic competition that aims to improve the experience of elderly patients at the Bradford Royal Infirmary (BRI) through improvements to the ward environment have been announced. Bradford Teaching Hospitals NHS Foundation Trust is one of 12 bodies throughout the UK to have secured a £50,000 grant for The King's Fund Enhancing the Healing Environment Programme, which is funded by the Department of Health.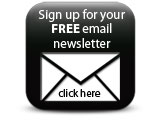 The trust is contributing a further £15,000 towards the scheme, which will see wards 23 (orthopaedic trauma) and 29 (elderly care) transformed by the end of September. The photo competition was based around the theme of Yorkshire Outdoors and has gathered an archive of more than 100 photographs which will be displayed on the wards throughout the year. Clinical services manager for the elderly, Debbie Beaumont, said: "Coming into hospital can often be a confusing experience for dementia patients. Many won't know where they are and why they are here, so they spend a lot of time wandering the corridors, trying to find a way out, and this can often leave them highly agitated, frightened and anxious. When this happens it can be hard for staff to communicate with patient, so by refurbishing our wards to make them more stimulating and including photographs depicting familiar Yorkshire scenes, it is our hope that this will add comfort to those patients who might find coming into hospital distressing." First prize in the photo competition went to Lindsey Johnson, an education business partnership officer at Bradford Council, for his picture entitled Above Halton Gill. Deputy chief nurse, Sally Scales, said: "A project like this is very important to us as evidence suggests that those with dementia often have longer hospital stays than those without and their experience of hospital care is generally not as good as other patients. By improving the environment, we hope that we can help enable patients with dementia to recover their health more quickly."