Planning and guidance tool offers lifeline for high-risk cardiac patients
HeartNavigator enables minimally-invasive heart valve replacement
High-risk cardiac patients are set to benefit following the launch of a new minimally-invasive tool for heart valve implantation.
Philips' HeartNavigator is a procedure planning and guidance solution to assist interventional cardiologists and cardiac surgeons perform keyhole heart valve replacements.
Developed in conjunction with world-leading clinicians, the technology is designed to simplify planning, device selection and projection angle selection in preparation for the procedure and during the valve replacement itself.
It is particularly useful for high-risk patients, who may not be able to have open surgery. Dr Todd Dewey, a cardiothoracic surgeon at Medical City Dallas Hospital, explained: "We are now able to offer heart valve implantations to a group of patients for whom the risks associated with open heart surgery are too high.
The DICOM CT dataset is automatically segmented to show anatomical structures and landmarks
"The implantation of the heart valve via a catheter has the advantage of being minimally invasive, but it demands high-quality imaging and precise navigation to ensure accurate positioning. HeartNavigator gives us a much better view of the procedure, which aids us in preparation as well as execution."
Conventional image guidance software involves many manual calculations that have to be performed in the control room. In contrast, HeartNavigator provides automated planning to help simplify complex structural heart disease procedures by creating a 3D image from previously-acquired 2D CT datasets. These 2D datasets are reconstructed to 3D volume-rendered data which are overlaid with the live fluoro image to provide real-time 3D insight during the procedure. With one click, the heart is automatically segmented to visualise anatomical structures and landmarks. Virtual device templates can then be used to assess and select the appropriate device size and the best projection for the patient's individual anatomy.
Mike Hayden of Philips said: "Usually, multiple, low-contrast aortograms are used to select the optimal plane for device deployment. The HeartNavigator image visualises the aortic root in various ways, as well as showing the calcification distribution. The software then determines the best projection for the procedure and, if required, additional projections can be stored."
During the procedure, the live fluoroscopy image is matched with the 3D image of the ascending aorta to show the exact position of all catheters and devices in relation to the reference image. This provides more guidance and information to check the size of the device and its correct position and after placement its position can be evaluated while the patient is still on the table.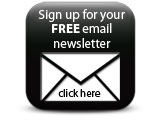 The technology is integrated with Philips Allura Xper X-ray systems so that the various X-ray views can be stored and recalled on the system, which will automatically move to that projection.
Companies