Pods could overcome privacy issues in hospitals
Finnish acoustic privacy pods launched into UK healthcare market
Acoustic pods could help hospitals create privacy spaces more easily
A new contender is breaking into the healthcare sector with the launch of innovative acoustic pods, which are helping to enhance privacy and dignity in hospitals and medical centres.
Finnish manufacturer, Framery, recently donated Framery O and Framery Q pods to the Tampere Children's Hospital.
The modular pods were first created for office environments, but the company is now targeting hospitals, where they are being used to create private spaces within large buildings.
Framery's chief executive and co-Founder, Samu Hällfors, said: "In the ER, for example, several people can listen to so-called 'private' conversations between doctors and family members.
"Some hospitals try to reduce this by offering earplugs to visitors, but the impact is minimal.
"Acoustic pods address this issue of privacy head on, offering a soundproof solution for sensitive conversations, as well as the need for a moment of solitude in a public space."
Framery O is a phone booth for private calls and video conferencing.
The pods can be used by clinicians to speak to each other or for family or patient conversations
It is echo-free, provides a comfortable working environment for users, and is equipped with a Tovi stool and the ability for users to adjust their working position. It is particularly suited to one-to-one calls between medics and physicians and their patients.
Framery Q is a silent multi-functional space designed for up to four people and could be used to speak with patients and their families of carers.
It has been deigned to be easy to assemble and relocate and there are several models to choose from.
"Framery Q's sound insulation is robust — it can be located anywhere in an office or in the middle of a work floor and those sitting nearby will not be disturbed by any discussions being had inside," said Hällfors.
"And the ventilation and lighting can be adjusted using motion detector settings."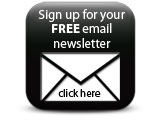 Following the successful deployment at the Finnish paediatric hospital, the company is now actively targeting the European healthcare market.
Companies