Private hospital group plans boutique clinic in Scotland
Circle Healthcare unveils plans for 80-bed unit in Edinburgh
Private hospital group, Circle Healthcare, has unveiled plans for a five-star hotel-like hospital overlooking the Edinburgh Royal Infirmary.
The £30m development will be the company's first venture into Scotland and will be built on the Edmonstone Estate - the site of a former stately home, which is currently little more than a ruin.
Located in the South of the region, the 80-bed facility would offer a home-from-home recovery environment with fine dining based on an organic menu in a bid to attract more patients to the private market.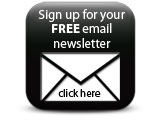 A planning application is due to be submitted shortly.
Companies