Procurement bodies agree alliance to increase NHS savings
NHS Shared Business Services and the Government Procurement Service establish strategic alliance to drive efficiencies
NHS Shared Business Services (NHS SBS) and the Government Procurement Service (GPS) have formally established a strategic alliance to drive procurement efficiencies and increase savings throughout the NHS.
An official memorandum of understanding (MOU) has been signed, setting out the key principles in sharing good practice and experience in procurement and supplier management.
The strategic relationship will result in the development of a shared work plan for the creation, management and promotion of frameworks for use by the NHS and other public sector authorities. The effectiveness of the agreement will be monitored through joint performance metrics, thereby driving performance outcomes.
This agreement demonstrates our shared commitment to working in partnership to combine purchasing volumes and deliver cost savings that benefit the health sector
The agreement between NHS SBS and GPS will derive benefits through more effective use of resources, limiting duplication in procurement, contracting, and client and supplier management. Performance benchmarking will also take place, with the aim of securing greater efficiency savings for the NHS.
Peter Akid, managing director of NHS SBS procurement, said: "This MOU is a significant milestone which demonstrates both organisations' eagerness to work in partnership to drive collaboration, thereby combining NHS SBS's and GPS's significant buying power to deliver even better value. The alliance maximises the use of resources by combining expertise and avoiding duplication of effort."
David Shields, managing director of GPS, added: "The MOU between NHS SBS and GPS demonstrates the commitment from both organisations to deliver significant and sustainable savings for the NHS while operating in a more efficient and collaborative manner.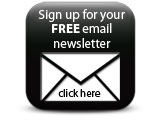 "This agreement demonstrates our shared commitment to working in partnership to combine purchasing volumes and deliver cost savings that benefit the health sector."