RAD Technology Medical Systems collaborates with Vanguard Healthcare Solutions
Building and Design | Technology
Link-up brings mobile radiotherapy facilities to European health trusts
The partnership between RAD and Vanguard will provide mobile radiotherapy units to European trusts
RAD Technology Medical Systems (RAD) has announced a partnership with Vanguard Healthcare Solutions to bring mobile radiotherapy facilities to European healthcare organisations.
RAD is the industry leader in temporary and interim radiotherapy facilities backed by industry-changing patented shielding solutions and expertise.
And Vanguard has over two decades of mobile healthcare experience with a variety of sophisticated solutions from operating rooms to sterilisation facilities.
The patented Temporary Radiotherapy Vault (TRV) by RAD already provides services to a large part of the market.
"We are excited to be able to offer an enhanced mobile radiotherapy solution", said John Lefkus, RAD president.
"This product will meet the needs of a variety of clients in Europe based on space and logistic challenges.
"It will offer clients the opportunity to continue to treat patients while upgrading their radiotherapy equipment, during a facility renovation or even during a large construction project."
David Cole, chief executive of Vanguard, added: "We are delighted to be working with RAD to create a new innovative solution for the delivery of radiotherapy treatment.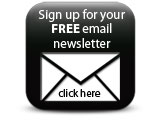 "These facilities will be able to provide both additional and replacement capacity to current healthcare organisations, allowing them to maintain patient flow and deliver high-quality care."
Companies