Randox launches compact clinical chemistry analyser
RX daytona offers a new solution to mid volume testing
RX daytona from Randox
Randox has launched a new solution to mid volume clinical chemistry testing.
Providing high-quality testing on a compact and easy-to-use clinical chemistry analyser, the RX daytona is a fully-automated, random-access benchtop analyser which generates cost savings through consolidation of routine and specialised testing onto one platform.
It is the only analyser in its class with a sample clot detection sensor and offers many of the features typically found on a larger automated analyser, but in a more compact format.
Capable of running 270 photometric tests per hour or 450 tests per hour including ISEs via the optional ISE unit, the system has a low water consumption of just five litres per hour, ensuring running costs are kept to a minimum and a unique loading hatch allows emergency samples to be analysed quickly. In addition, remote access diagnostics allows for immediate access to the system, ensuring reduced down time and the expenses associated with timely engineer call outs.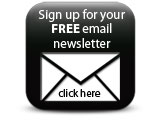 The analyser runs on Microsoft Windows-based software and can be utilised within many laboratory settings including clinical chemistry, research and toxicology.