Recladding at Nuffield Tunbridge Wells
Shackerley Sureclad ceramoic granite system used to revamp private hospital
The Nuffield Health Hospital Tunbridge Wells prior to the upgrade
The exterior of the Nuffield Health hospital in Tunbridge Wells has been reclad as part of a multi-million pound overhaul.
Architects from Kendall Kingscott specified Shackerley's Sureclad ceramic granite cladding system to provide a new outer envelope that was sympathetic to its surroundings and which presented an upmarket contemporary image.
"Our aim was to dramatically improve the facilities and patient experience at the hospital, completely transforming the interiors", said Mark Palmer, project architect at Kendall Kingscott. "While the interior refurbishment was our priority, the exterior styling, dating back to 1968, was also in need of a radical makeover. Overcladding was the obvious solution."
The practice considered a wide range of different façade installation methods and materials before opting to use Shackerley's Sureclad ventilated cladding system in conjunction with a travertine effect ceramic granite façade panel which the architects had seen on a new-build clinic in Cheltenham.
"We were impressed by the appearance and quality of the ceramic granite," said Palmer. "From a distance it looks slick and streamlined as you would expect from an engineered material, yet at close quarters it has a very natural stone look with real depth and texture."
Specification of the Sureclad system also provided an opportunity to upgrade the environmental performance of the building, as Palmer explained: "We used Kingspan K15 insulation in the cavity behind the ceramic granite to significantly improve the thermal efficiency."
Because ceramic granite is extremely strong and hard, with none of the flaws of stone in its quarried state, façade panels of just 12mm thick deliver exceptional building protection. The relative light weight reduces loadings on the building and also means that panels can be handled, manoeuvred and installed on site more easily than many traditional, heavier cladding materials.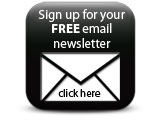 Use of Shackerley's standard 1200x600mm façade panel minimised panel cutting operations and panels were supplied in an 'installation-ready' format, reducing the need for on-site preparatory work. All prefabrication work was carried out at Shackerley's ISO 9001 accredited manufacturing facilities, including precision undercut drilling and the securing of Sureclad metal straps using a patented stainless steel undercut anchorage system.