Ryhurst grows business development team
Chantal Chaney joins from John Laing
Chantal Chaney is the new business development manager at Ryhurst
Ryhurst has expanded its business development team to drive new partnership opportunities with the NHS.
Chantal Chaney joins as business development manager from John Laing, where she led and managed the submission of several major healthcare projects for the infrastructure specialist.
Her new role will support the growth of Ryhurst, recently selected as preferred bidder by Cheshire & Wirral Partnership NHS Foundation Trust as part of a 15-year deal to deliver a comprehensive range of estate management services. She will also support the expansion of Ryhurst's other specialisms including PFI renegotiation, LIFT development, asset advisory and NHS partnership services.
As well as bringing five years experience in the healthcare market, she has also worked within John Laing's UK and international teams across the environmental, renewables, police, roads and highways maintenance sectors.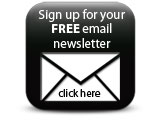 Stephen Collinson, managing director of Ryhurst said: "Chantal brings an excellent set of credentials to Ryhurst, which will help us reinforce our market-leading position as the only organisation to deliver a whole estates partnership with the NHS. I speak on behalf of the team in saying we are really looking forward to working with her as we seek to expand our asset management and estate partnership approach across the NHS."