Safeboard offers radiation protection at new dental school
Patient Experience | Technology
Wall-lining technology safeguards flagship educational facility
Knauf Drywall\'s Safeboard has been used in the X-ray unit at the new Peninsula Dental School
Safeboard wall-lining technology has been used to protect staff and patients working in X-ray rooms at a new dental facility in Plymouth.
The UK's first new dental school for 40 years, the facility at the Tamar Science Park utilises 200sq m of Safeboard, which will protect users from X-ray radiation from the intra-oral or orthopantomogram machines.
The wall liner, which is manufactured by Knauf Drywall, was vetted by radiographers at the educational unit, which has been named Peninsula Dental School. It is a partnership between the universities of Exeter and Plymouth and NHS trusts in Devon and Cornwall.
Rich Smith, project architect at the Architects Design Group, said: "Safeboard was superior to all the alternatives, which involved a dense block construction that would take up a lot of space, or lead-lined plasterboard, which would have required specialist skills and increased the number of trades needed on site. The system was vetted by the NHS radiology department who also witnessed installation at various stages and who have subsequently carried out on-site testing."
Peter Philpotts, a quantity surveyor for main contract, Midas, added: "We wanted to let out the drylining contract as one package, which we couldn't have done if we had used the traditional lead-lining method. We were also reassured by the Knauf's guarantee and that it had been fully tested by the Health Protection Agency – that gave us peace of mind."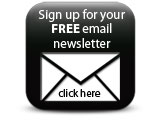 The board brings X-ray protection and fire and acoustic performance together though its key ingredient - barium sulphate. This is a radio contrasting agent that can create a barrier for radiowaves of specific bandwidths. In a barium meal, the X-rays hit the barium and the image silhouettes the specific area of interest. With Safeboard, the distinctive yellow core is filled with enough of this material to effectively block X-Rays across its entire area.