Sample success at Forth Valley Royal Hospital
Hospital becomes one of first to use vein detector to take blood samples from paediatric patients
Children in Forth Valley who need blood samples taken are now benefitting from one of the most modern pieces of equipment in Europe.
Known as an AccuVein, it has been bought by the local charity, So Precious, and can detect veins under the skin surface to a depth of 10mm simply by clicking a switch.
Seven-year-old Marc Benzie, pictured right with Fiona Cook, the paediatric ward manager at Forth Valley Royal Hospital, was one of the first to use the device, which is particularly helpful for children who are needle phobic.
Cook said: "The AccuVein is simply pointed at an area of skin and a light illuminates the peripheral veins underneath. Not only does it make our job much easier, but it also takes their mind off the procedure as they are busy watching the light. We cannot thank So Precious enough for this important piece of medical equipment."
This is the second AccuVein purchased by the charity which is dedicated to providing support for neonatal, paediatric and maternity services at Forth Valley Royal Hospital. The first of the machines, which cost around £4,000, was donated to the neonatal unit and can detect veins to a depth of 7mm.
Alison Kilgour, founder and trustee of So Precious, said: "With support from the Forth Valley community and our dedicated fundraiser we have been able to purchase a second AccuVein device. I've seen it in use on my own son and know the immediate benefits, first and foremost for the patient, but also the staff and parents too. It is our intention to add further devices to key paediatric clinics throughout Forth Valley."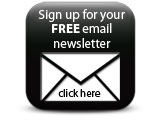 The AccuVein is already in use in hospitals across the USA and Forth Valley Royal Hospital is among the first in the UK to have this revolutionary equipment.
Companies