Sanitiser inventor awarded US patent
Nobac instant foam and sanitiser is said to have greater germ-killing power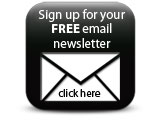 The US Patent and Trademark Office has awarded Michael Curtis a patent for a hand sanitiser that is effective at killing microbes and gentle on the skin.

The patent, No. 7,754,770 B2, was issued to Curtis as the inventor and Mason Chemical Company of Arlington Heights, Illinois, US as the assignee.

Curtis' Nobac instant foam hand sanitiser formulation, based on benzalkonium chloride, is to have a skin conditioning effect that does not lose its effectiveness with continued use.

Curtis developed the product using only vegetable feedstock components. He says Nobac kills 99.9% of most common germs such as E. coli and MRSA in 15sec.

Benzalkonium chloride is used in products such as Lysol disinfectants and swimming pool algaecides and is approved by the US Food and Drug Administration as a no-rinse food contact sanitiser.

Mason Chemical Company sells Nobac as ingredients and concentrates to manufacturers and distributors of antiseptic products.

"Nobac is more effective than alcohol-based products because people like the way their hands feel after using it and use it more regularly,' said Curtis.