Schindler launches new standard-setting lift system
Flexible Schindler 5500 has up to three million variations
The Schindler 5500
Schindler has launched a new lift system which offers the widest range of options available from any lift manufacturer in Europe.
The Schindler 5500 has up to three million variations and its intelligent design sets new standards in flexibility, space efficiency, reliability and sustainability.
The Swiss-engineered system features a number of innovations that combine all the benefits of a bespoke lift with the cost efficiency of a standardised product, making it ideal for healthcare applications.
Suitable for buildings up to 150m high and in groups of up to eight cars, it offers an advanced module system that can be configured for almost any building type without sacrificing valuable space – an important benefit on constrained hospital sites. Custom configuration is simple, allowing a bespoke lift system to be created and ready for installation in the same time frame as standard products. Design options include:
A large range of door sizes – from 800mm to 1400mm and up to 2400mm high, meeting both Building Regulations and project-specific requirements such as easier access for beds and trolleys, mobility scooters, double buggies, and wheel chairs
Car entrances can be increased in 50mm increments – a unique feature in the market. This enables the lift to be installed in an existing confined shaft or a constrained building footprint, for example between two staircases, whilst ensuring the largest possible opening for ease of use
The wide variation in car sizes allows a larger car to be fitted into various lift shaft dimensions. Widths can be adapted in steps of 50mm up to 2.5m and heights are variable up to 3000mm in 100mm increments
There is the option of both bidirectional and unidirectional doors for efficient passenger management in high traffic areas. Doors can also be two or four piece centre opening, two piece left or right side opening and glass
A choice of accessories is available, such as operating panels, mirrors to add a sense of space, handrails for a secure feel, illuminated skirtings and handrails, warm spot and ambient lighting
The Schindler 5500 has been engineered to be highly sustainable and to minimise a building's carbon footprint. Its clean drive technology and regenerative drive system reduces energy consumption by 30 per cent and it is the first lift system to achieve a VDI 'A' rating for energy efficiency on multiple sites. It can also generate energy which can be fed back into a building network or electricity grid. -2-
The system offers a fast, smooth and quiet ride, with speeds from 1 to 3m-per-second and its noise reduction features make it ideal for hospital schemes. Loads can be handled from 630kg to 2500kg for the widest possible range of applications and Schindler's new PORT technology for highly efficient traffic management allows one single system to co-ordinate as many as 99 lifts and with less waiting and quicker arrival times.
Flexible shaft placement is also an important feature of the Schindler 5500. The new Suspension Traction Media drive is 50% lighter and more compact for optimum space utilisation and with no compromise on performance or reliability.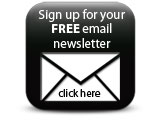 For additional flexibility, the drive can be located on a roof top in a mini machine room and there is a machine room-less option if space is constrained, making it even easier to fit the lift shaft into a building design – whether new build or refurbishment. The design of the counterweight gear also allows new spaces to be used below the shaft itself to maximise net rental area and space planning.
Companies