Siemens Healthcare introduces ultrasound system for rapid imaging in an emergency setting
Compact ACUSON P500 ultrasound system, FROSK edition, enables rapid imaging even in difficult scanning conditions
Siemens Healthcare has launched its new portable and compact ACUSON P500 ultrasound system, FROSK edition, enabling rapid imaging even in difficult scanning conditions.
The hand-held technology can be easily carried and positioned in a range of clinical environments and is ready to image in less than 30 seconds, making it ideal for emergency settings.
The system introduces two new advanced technologies that ensure sharp ultrasound images, regardless of patient and probe motion.
The Dynamic Persistence and patent-pending Auto Flash Artifact Suppression technologies work together to detect movements that affect image quality and automatically reduce noise while simultaneously enhancing colour sensitivity for clear images. The system also incorporates high-performance imaging tools migrated from Siemens' established ACUSON S family of ultrasound systems. These include Advanced SieClear spatial compounding and Dynamic TCE tissue contrast enhancement technology for excellent 2D colour Doppler image quality.
The ACUSON P500 ultrasound system, FROSK edition
The system measures 15ins and weighs less than 8kg, with a battery that offers up to 60 minutes of imaging time. Its clear user interface features a highly-sensitive touch-screen display with advanced infrared (IR) technology for accurate gesturing. A dual-interface control panel offers flexible use of the touch screen or a traditional control panel based on each user's scanning preferences. Besides emergency medicine and acute care, the new system applies to all usual applications for general imaging, including abdominal, small parts, renal, pelvic, vascular, 2D obstetrics and gynaecology or basic evaluation of cardiac functions.
"Siemens Healthcare is delighted to introduce its new ACUSON P500 system, FROSK edition, which can benefit a range of different clinical environments where ultrasound imaging would have previously proved to be difficult," said Bernadette Leonard, UK business manager for ultrasound products at Siemens Healthcare.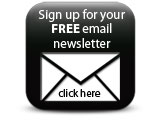 "The system is lightweight and comes in a compact notebook format meaning its portability allows it to be used where there may be space constraints. It's easy-to-use interface also allows clinicians to spend less time on the systems and more time with the patient."
Companies