Smith & Nephew wins prestigious Galien Award
Medical technology manufacturer picks up award for PICO Negative Pressure Wound Therapy innovation
Smith & Nephew picked up the Galien Award in the Medical Disability Compensation and Return to Social Life category
Smith & Nephew has been awarded the 2016 French Galien Award for PICO; the novel single-use negative pressure wound therapy (NPWT) system.
The Galien Awardsacknowledge significant advances in pharmaceuticals and medical devices which deliver real improvements to human life.
The prize, awarded in the category, rewards Smith & Nephew's determination to improve the daily lives of patients and professionals with the management of wounds.
Managing director of Smith & Nephew SAS (France), Bertrand L'Huillier, said: "Receiving the Galien Award is a huge honour and recognition of our contribution to medical research and ability to innovate.
"It is also a great encouragement to continue our investment to support healthcare professionals in their daily efforts to improve the lives of patients worldwide."
Managing wounds, whether chronic, acute or post-surgical, has a significant impact on a patients' quality of life, as well as a financial impact on the health economy.
Chronic wounds are often hard to heal, resulting in a cycle of pain, anxiety, frequent home visits, and reduced quality of life.
However, the PICO system has helped to transform the lives of patients in the community.
A study of 326 community based patients who received PICO for pressure ulcers, leg ulcers, diabetic foot ulcers, trauma wounds, and dehisced surgical wounds, showed that prior to using PICO wound dressings were being changed four times a week. This fell to two dressing changes per week when using PICO, and to 1.8 times a week, on average, in the four-week follow-up period.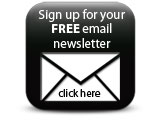 Fewer dressing changes resulted in considerable cost savings, with the total cost of care using PICO being three times less than the baseline.
Companies