Solid state batteries are enabling miniaturisation in medtech
Ilika launches mm-scale batteries, enabling new innovations where size and safety are paramount
Ilika's Stereax M50 takes solid-state batteries for medical devices to a new level of miniaturisation
Ilika, a pioneer in solid-state battery technology, has announced the launch of StereaxM50 mm-scale solid-state batteries designed for medical implants.
The Stereax M50 brings all the benefits of the Stereax products while taking solid-state batteries to a new level of miniaturisation.
"The implantable medical device industry has a growing need for miniaturised, long-life power sources to enable wireless data transfer from increasingly-sophisticated devices that are improving patients' lives" said Mike Nagy, chief technology officer at Endotronix.
The medtech space is one of the most-challenging environments for battery technologies.
They need to be small enough to be unobtrusive, enabling implantable devices to be charged in a way that does not restrict a patient.
But they also need to have as long a life-span as possible, avoiding the risks of repeated surgical intervention.
And they need to be biocompatible so they do not pose a risk of leakage.
"Each device application may require different sizes and form factors, which can now be accommodated with the customisable battery sizes and shapes enabled by the Stereax M50," said Nagy.
Applications that require attachment to the peripheral nervous system for neurostimulation can be enabled with this technology
"Innovation in applications that require injection into the blood stream, monitoring heart rhythm, or attachment onto the peripheral nervous system for neurostimulation, can be enabled with this technology.
"These batteries enable self-sustaining power sources that do not need to be changed regularly or use inconvenient cabling."
Relative to standard lithium ion batteries, Stereax M50 solid-state batteries have longer life spans of up to 10 years (up to five times longer) and lower leakage currents (10 times smaller), making them suitable for low-power wireless charging. They can also be integrated with other electronic components enabling the end medical device to be kept as small as possible.
Stereax M50 yields leading-edge energy density, with 50% extra density compared to other commercially-available solid-state batteries.
"The Stereax product family continues to grow, addressing a wide range of end applications," said Graeme Purdy, chief executive of Ilika.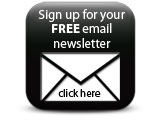 "Medical applications are some of the most-demanding environments for battery technology and the Stereax M50 is a smaller, safer and longer-lasting battery, opening up the opportunities of life-enhancing medical devices."
Companies