Specialist dementia care project given green light
Red Oaks Care Community announces extension to Mansfield care home
Red Oaks Care Community in Mansfield has received planning approval for a new extension to provide specialist dementia care.
maber architects is working with Red Homes Healthcare Group to design the new extension, which will provide 15 bedrooms with en-suite facilities, a new residents' lounge and dining area, assisted bathrooms, a sluice room, staff office, extended car parking, and enhanced landscaping.
Previously, maber delivered a masterplan for the site located on Clipstone Road, east of Mansfield town centre, which included phased internal alterations of the existing care home, including an improved entrance foyer, additional bedrooms for residents, new staff facilities, and a new laundry.
Steve Day, architect at maber, said: "The extension is designed to provide an appropriate environment for dementia sufferers, reducing distressed behaviour.
"The focus will be the single-storey extension wrapping round a new central courtyard, providing an important addition to the services already provided at Red Oaks Care Community.
"The extension and landscaping works enhance the site, making best use of the undeveloped land available."
For those suffering with dementia, distressed behaviour can be a major issue, which is why maber designed the new extension to ensure this is reduced by incorporating a circular route for residents within the building and plenty of natural light to set circadian rhythms, helping residents stay alert during the day and sleep at night, as sleep deprivation affects mood and behaviour.
In addition, there is a connection to outside space, both visual and literally, through the courtyard garden, which can contribute to reducing distressed behaviour.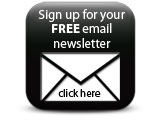 Good acoustic separation has also been included in the design to reduce noise, as excessive noise can lead to an increase in aggressive behaviour.
Companies