Specialist hygienic surfaces manufacturer cleans up with Queen's Award
Building and Design | Infection Control | Patient Experience
UK company picks up Queen's Award for Enterprise in International Trade
BioClad director, Lindsay McKenzie, left and his team celebrate winning the Queen's Award for Enterprise
BioClad has become the first business of its kind to scoop a Queen's Award for Enterprise in International Trade in this year's honours.
The prestigious accolade reinforces the powerful reputation of the Harrogate-based business as a global leader in revolutionising antimicrobial hygienic spaces in sectors spanning healthcare, pharmaceutical, education, retail, and leisure.
The recognition also acknowledges how the has marked a 2000% growth in exporting since broadening its horizons into international trade in 2011.
Global sales account for 25% of BioClad's £10m current turnover - an increase of £1.5m on last year.
Blazing an export trail in principal markets comprising Australia, Canada, India, Saudi Arabia, UAE and Mexico, BioClad has recently opened an Australian subsidiary in Perth and is poised to enter European markets shortly.
With a product portfolio encompassing pvc wall cladding, floor coverings and an innovative new handwash unit; BioClad's unique range of antimicrobial surfaces kill 99.9% of microbes and protect against E.Coli, MRSA and influenza.
UK commissions include the biggest contract in the sector for Hinkley Point C nuclear power station, Birmingham Children's Hospital Cancer Unit, and a raft of projects for changing rooms and catering facilities at leading football clubs such as Leeds United and Liverpool.
Founder and director, Lindsay McKenzie, said: "This globally-recognised and highly-respected seal of approval is a powerful endorsement of our successful strategy in harnessing the wealth of international trade opportunities while successfully delivering wide-ranging domestic commissions.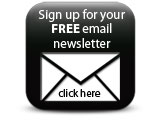 "With the global flooring market predicted to be worth $300billion by 2020, and no other company producing this type of antimicrobial surface, the world is literally our oyster as we embark on the next stage of our journey."