Specialist software helps NHS facilities managers
NHS efficiency improved with new version of fmfirst facilities management software
Asckey Data Services has released the latest version of fmfirst estates and facilities, its innovative facilities management tool.
Following a period of intensive product development, the v2014.0 release incorporates a wealth of system enhancements and upgrades to help improve overall efficiency. System enhancements have been applied to essential functional areas including: Staff Management, Asset Management, Task Management, Property Management, Mobile Task Management (MTM) and Reports.
By closely monitoring system usage and direct NHS user feedback, Asckey has been able to make a number of key system updates to further enhance system functionality and maximise efficiency. Ongoing product development ensures that fmfirst continues to closely support current NHS working practices and efficiency targets.
With the continuing advances in the mobile technology sector, trusts are increasingly turning to mobile to support their infrastructure and improve productivity. Version 2014.0 contains mobile enhancements including: addition of Windows Phone 8 support to Mobile Task Management; colour coded prioritised task lists (mobile compatible) plus streamlined uploading of events from the mobile device.
This latest version also recognises that many trusts no longer employ a full-time storeman. By linking Mobile Stock Control to the existing Mobile Task Management module, trades staff can now manage their own stock allocation while out in the field. In addition, mobile devices with barcode readers can now be used in stock locations for self-allocation of stock. These features make a significant contribution to trusts' efficiency targets and costs monitoring. MTM enables stock issues and stock checks to be carried out at location. PDAs and smartphones with bar code readers can be used in the stock location, whether fixed or mobile, with full synchronisation to the trust stores database.
Bernard Hill, Asckey's commercial director, said: "Mobile working is now an essential aspect of facilities management. This latest release has further enhanced fmfirst's functionality in this area. The ability to remotely manage stock allocation plus the addition of colour coded priority tasks supports trusts efficiency savings and cost control targets."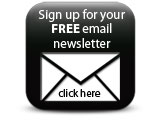 Additional features include improved access to staff qualifications records now simplified with enhanced document access. The asset management module helps trusts needing to maintain and track valuable assets and the improved Asset Loan store gives added flexibility to asset loan frequency.
Featured Companies