Spire Healthcare completes contract to purchase St Anthony's Hospital
Provider now awaiting green light from Competition and Markets Authority
Following the decision by the trustees of the Daughters of the Cross of Liege to sell St Anthony's Hospital to Spire Healthcare, Spire has announced completion of the acquisition.
The healthcare provider is now liaising with the Competition and Markets Authority (CMA) in order to seek approval for the transaction.
Located in North Cheam, Surrey, St Anthony's is a 92-bed, four-theatre private hospital which provides a range of services including health screening, diagnostic treatments, medical and surgical services.
Rob Roger, chief executive of Spire Healthcare, said: "We are pleased the process for acquiring St Anthony's Hospital is progressing smoothly and I would like to thank all those involved for their participation to date.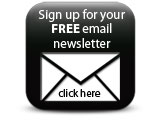 "We're very excited to be joining the healthcare community in North Cheam and we're looking forward to welcoming the staff and consultants into the Spire family once the CMA review of the transaction is complete."
Companies