Spire Little Aston installs next-generation MRI system
Short wide bore improves patient comfort and boosts productivity
Spire Little Aston in Sutton Coldfield has installed a MAGNETOM Aera 1.5T MR system from Siemens Healthcare.
The hospital is now using the system, which replaces a previous-generation MAGNETOM Symphony, for a wide range of MR imaging including neurological, orthopaedic, routine abdominal and cardiac services.
The Aera features a 70cm open bore with a short system design for high patient comfort and ease of access and has helped patients with claustrophobia. The technology improvements delivered with the system have also led to increased productivity and throughput, with its excellent image quality delivering diagnostic confidence among staff.
The equipment's advanced post-processing capabilities automate many clinical steps, assisting workflow while maintaining image quality. The system features Total imaging matrix (TIM) 4G and Day optimising throughput (DOT) technology integration for high-resolution imaging, enhanced productivity and efficiency. DirectRF also provides excellent RF signal purity and stability to deliver the best possible image quality. In addition, the system features 48 RF channels as standard and lightweight coils to give radiographers the flexibility to personalise examinations for patients based on their condition and clinical indication.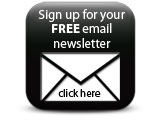 "We are very pleased with the performance of the MAGNETOM Aera, which has had an immediate impact in terms of throughput and patient acceptability since its arrival," said Debbie Williams, diagnostic imaging manager at Spire Little Aston. "The response from repeat patients has been universally very good, with everybody describing it as a much nicer experience thanks to the system's wide, yet short, bore. This has reduced claustrophobic reactions from patients, making them comfortable, while increasing productivity."
Companies