Stabilised hypochlorous acid as natural biocide
Contains no toxins and is durable with a solid shelf life of two years
HypoTech, based on the Isle of Wight in the UK, has replicated the human defence mechanism to produce a highly effective natural biocide, which the company has stabilised for commercial applications.
The biocide contains no toxins and is durable with a solid shelf life of two years. The solution has no harmful irritants or chemicals, and yet is strong enough to kill instantly life-threatening germs such as MRSA, C.Difficile and Salmonella.
The products are based on active biocidal hypochlorous acid (HOCI), one of the most efficient biocides known. As it is unstable, (human HOCI has a shelf life of just 12 hours) HypoTech has produced HOCI with a solid shelf life.
The biocide has been exhaustively tested and complies with all current relevant standards and directives, including the European Biocidal Products Directive and the EN 1276 Bactericidal Efficacy Test.
It has a full suite of toxology, sensitivity and cytoxicity studies in compliance with medical regulations to confirm the product's safety. The products have no special disposal requirements and are safe to handle. There are no COSHH implications as the solutions contain no irritants or surfactants.
Available in liquid, spray and wipe form the biocide can significantly reduce cleaning time as there is no requirement to rinse, which in turn saves water. The product also sanitises in a cold environment, which enables machinery to be run cold – saving on energy bills.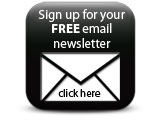 Dan Spacie, ceo of HypoTech, said: "We are strongly engaged in hospital, food and drink production, catering, general health and defence markets. The biocide has the potential to revolutionise how people work, the quality of our food and drink, how our hospitals operate and how we go about our daily lives."