Start-up healthcare app bolsters its board
Deliveroo's Dan Warne joins newly-launched healthcare app company
New healthcare start-up app, Qure, has announced the appointment of Dan Warne, managing director at Deliveroo, to its board.
Just one month after launching in Clapham, Qure has also announced its expansion into Zone 1 and SW postcodes in London due to high demand.
The appointment of Deliveroo's Warne will support the company's expansion.
Bringing a deep understanding of how to scale businesses from scratch, particularly in the on-demand space; Warne has three years of operational experience from Deliveroo and expertise from previous roles with Travelzoo, Orange and Global Radio.
He will work closely with Qure's founders and one of its current board members, Dr Tim Ringrose.
Ringrose previously worked as the managing director for the UK's largest online platform for medical professionals, before becoming chief executive of M3's European division.
The app's extended rollout is driven by the growing appetite from families and busy working professionals across the capital to access more-flexible healthcare, reflecting the need for a revolution of the current system.
Qure, which delivers doctors to the doors of local residents 24/7 at an affordable price, had broader London growth planned for later this year, but has brought this forward to meet heightened demand; made possible due to the doctors it has access to.
Qure currently has over 200 practitioners registered, utilising the exceptional pool of doctors from GP surgeries and hospitals across London, including Guy's, St Thomas', Chelsea and Westminster, and King's College.
Primarily self-funded; the start-up has also engaged in a pre-seed funding round and is currently working with investors for a larger capital raise.
On joining the board, Warne said: "I loved Qure's founding team and their vision for a business that operates in a space ripe for new direction.
"It's only natural that they've extended their reach to serve a broader London population, especially as there's such a demand and limited competition at present.
"The confidence I have in the concept, and the ability of the team to execute and deliver it, speaks for itself and I'm looking forward to being part of what's set to be an incredible journey."
Qure's on-demand or pre-booked services give users of the app the flexibility to choose the best time to see a healthcare practitioner.
For those choosing ASAP appointments, a doctor will be at their door within two hours, providing an estimated time slot within a 15-minute window.
The service is now accessible for people living within the following postcodes: E1, E2, EC1, EC2, EC3, EC4, N1, NW1, SE1, W1, W2, W4, W6, W8, W9, W10, W11, W12, W14, WC1, WC2, SW1A, SW1E, SW1H, SW1P, SW1V, SW1W, SW1X, SW1Y, SW2, SW3, SW4, SW5, SW6, SW7, SW8, SW9, SW10, SW11, SW12, SW13, SW14, SW15, SW16, SW17, SW18, SW19 and SW20.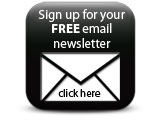 Prices for an appointment start from £70.
Companies