Stroke garden opens at Nottingham hospital
Rehabilitation area unveiled at City Hospital
A patient garden at City Hospital Nottingham has been revamped, providing a rehabilitation area for stroke patients.
Located outside Beeston Ward, the original garden was past its best, with no colour, overgrown plants, and a dilapidated greenhouse.
The idea for the transformation came from ward receptionist, Diane Morris, who secured funding through the hospital's 'Just Do It' scheme, which encourages staff, patients and visitors to come up with ideas to enhance services and facilities.
With the help of the local Rotary Club, the greenhouse was repaired and the garden is now full of herbs, flowers and vegetables.
Morris said: "Patients can recover and relax in the garden, enjoying the health benefits of the outdoors and enjoying a sensory experience in the fragrant, colourful garden.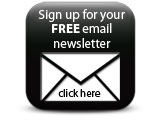 "Patients are also able to learn gardening skills as part of their continued therapy and rehabilitation."