Sun safety: Reinventing the message that everyone has heard before
As Skin Cancer Awareness Month approaches this May, attention is once again turning to what brands are doing to shape and change consumer habits – but what's left for them to do and are they still responsible for lowering skin cancer rates?
With one in three cancers being skin cancer, according to the Skin Cancer Foundation, consumer education on sun care remains a priority for the health and personal care industries alike.
Awareness months might be spearheaded by healthcare providers and organisations, but sun care brands are often waiting in the wings to bring the message home to consumers in a digestible and engaging way.
Taking responsibility
Australia's 'Slip! Slop! Slap' campaign which began in the 1980's was ground-breaking and has been responsible for a shift in attitude
While the likes of La Roche-Posay have done plenty for raising awareness of sun safety – La Roche launched its global Mole Checker campaign in 2015 and relaunched it last year – this year cosmetics companies are focusing more on practical offerings and innovations.
The Cadogan Clinic, a UK cosmetics procedures clinic, is offering a new hands-on approach for consumers with its soon to launch Mole Package.
The first British Skin Foundation-approved service of its kind, the package will include a mole and lesion check, removal and histology.
Dr Sue Mayou, Consultant Dermatologist at the Cadogan Clinic, told Cosmetics Business: "The responsibility of educating consumers on the risks and dangers of sun exposure should be a joined-up approach, with the government, healthcare industry, beauty industry and aesthetics clinics all involved.
"This should be led by dermatologists, who witness the repercussions of excess sun exposure on a daily basis."
Talking about consumer attitudes towards sun safety, Mayou suggests the UK takes a leaf out of Australia's book.
"Australia's 'Slip! Slop! Slap' campaign which began in the 1980's was ground-breaking and has been responsible for a shift in attitude towards sun protection in Australia over that last two decades," she said.
"This is an excellent example of an effective campaign that has positively impacted the whole country and this would be a great model for the UK to follow."
Tech heats up
La Roche-Posay remains a frontrunner in the education of consumers on sun safety, however, not just a marketing innovator, the L'Oréal-owned brand has just scooped an award for its My UV Patch innovation, launched in 2016.
The award was presented to the L'Oréal-owned brand at the Nudging for Good Awards ceremony held in March in Brussels.
The patch provides consumers with a way of monitoring their exposure to sunlight via a smartphone app, and monitors UVA and UVB exposure.
Early analysis shows that the patch improves sun-safe behaviour, with 63% of users experiencing less sunburn and 37% using more facial sunscreen.
Consumers need to be made aware that there is no such thing as tanning safely, unless it comes from a bottle
Meanwhile, sun safety apps have proved another popular space for innovation among cosmetics brands.
SkinVision launched an app last August that gives the user the ability to analyse their own skin and check moles for the three most common types of skin cancer: melanoma, basal cell carcinoma and squamous cell carcinoma.
Using a mathematical formula, the app is able to calculate the fractal dimension of skin lesions from an image. It then creates a map that shows the growth patterns of the skin's tissue.
Meanwhile, Monteloeder, a Spanish biotech company, launched an app last year that allows consumers to track the benefits of using its oral sun care product NutroxSun.
The app calculates a 'UV budget' for its users based on the current UV index, temperature and pollution levels as well as their skin type and the amount of NutroxSun they have taken.
When levels of the product start to run out, the app will alert the user that they must top up their protection by applying sunscreen.
Uncovered areas
So what else can beauty brands do to bring home skin cancer awareness and the dangers of sun exposure?
Mayou said: "Brands should be championing sun-safe messaging within marketing campaigns and within packaging and POS. Consumers need to be made aware that there is no such thing as tanning safely, unless it comes from a bottle."
She added: "One of the biggest lapses in awareness amongst consumers is the amount of sunscreen which needs to be applied to get adequate protection, along with the frequency of application. I recommend SPF 50 to the face, neck and dorsum of the hands as these areas are always exposed and SPF 30 to the body, applied thickly enough to achieve this level of protection (approximately 3 tablespoons for adults)."
"Poor sun protection habits remain common"

"Eight out of ten people in the UK worry about skin cancer (source: British Association of Dermatologists) and with good reason. Seven people die from skin cancer every day in the UK. In the US, the American Cancer Society estimates that around 87,110 new melanomas will be diagnosed in 2017 – and rates are rising. And although people tend to appreciate the risks of unprotected sun exposure, poor sun protection habits remain common. Sun care brands should – and many do –make it their responsibility to educate the public about how to stay safe in the sun. La Roche-Posay's Skinchecker campaign in 2015 helped 30 million people globally understand the importance of mole checking. Meanwhile the brand's award-winning UV patch has been proven to minimise sun burn among users. Wearable tech could well play a significant role in helping to change behaviour towards sun exposure in the future."
Jo Allen, Editor
"It's safer to educate before bad habits form"

"The old adage states 'you always want what you don't have', and in beauty the phrase rings loud and clear. In certain Asian countries, consumers long for pale, fair skin, however, in many Western countries, being 'as brown as a berry' after a sunny holiday is the ultimate compliment. Because sun care falls under the remit of the personal care industry, a lot of skin cancer awareness campaigns have become beauty brand territory – and rightly so. While skin cancer awareness months are often driven by healthcare organisations or providers, beauty brands globally have stepped up to bring the message to the consumer. In the UAE, Friends of Cancer Patients and Nivea Sun Middle East partnered last year on its Mole Talk programme, a pan-UAE skin cancer awareness and school education programme. I think both companies are on to something there – educating children before they have been influenced by societal pressures or trends could be the key. It's easier and safer to educate on the importance of sun care before bad habits form, than change them later."
Lucy Tandon Copp, Editor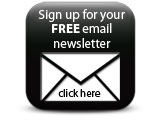 "Maybe cosmetic brands should make the sun-kissed look ugly"

"Genetics, beliefs, where we live and bad habits are all reasons why Australasia, Northern Europe and North America top the list of of countries with the greatest per-capita skin cancer risk. Australian companies cannot do anything about the centuries of European migration across the Pacific leaving current generations with skin unequipped to handle the high ultraviolet environment, but all brands can send a message to help shift the cultural beliefs - especially as it was the marketing power of Coco Chanel that broke a thousand year trend of avoiding the sun. Governments across the Caucasian world are struggling to shun 'the healthy tan' mindset and year-after-year new public campaigns try to get citizens in the shade. But year-after-year, global cases melanoma continues to increase. Maybe cosmetic brands should make the sun-kissed look ugly."
Sarah Parsons, Reporter
Companies