Suncare - feeling the heat
As formulations become more sophisticated, sun care manufacturers are looking for new ways to educate consumers about safety in the sun. Emma Reinhold reports
-
As formulations become more sophisticated, sun care manufacturers are looking for new ways to educate consumers about safety in the sun. Emma Reinhold reports
Despite the recent run of summer washouts, today's sun care market is shining brighter than ever. With product innovation at an all time high, sun care products are reaching a wider audience than ever before and the message about sun safety seems to finally be getting through – to certain consumer groups at least.
According to Euromonitor International the global sun care market was valued at €5.59bn in 2008, an increase of 6.6% on the previous year. Sun protection remained the largest sector, growing 7.4% to €4.5bn, while after sun sales grew 5.1% to €401m, and the self-tanning sector rose 0.6% to €490m.
"Sun care sales have primarily been driven by heightened consumer awareness of the sun and the use of these products has been driven by necessity, with products increasingly marketed with an emphasis on protection," explains Irina Barbalova, head of cosmetics and toiletries research, Euromonitor International. "Consumers are also increasingly aware of the link between UV exposure and skin cancer. However the emphasis on cancer prevention has increasingly been superseded by a focus on the link between unprotected exposure to the sun and premature skin ageing."
"People are now aware that visible ageing effects such as wrinkles are down to sun exposure," adds Mike Brown, Boots' sun care scientific adviser. "Preventing premature ageing and wrinkling is something you can do something about. But people are still prepared to take the burn – there is a mentality that cancer is something that happens to other people."
Tellingly, the number of skin cancers is on the increase. "Skin cancers are increasing across the board," says consultant dermatologist and skin cancer specialist Dr Jonathan Bowling. "There are a lot of factors contributing to the rise such as higher UV exposure, more childhood holidays, tanning studios, as well as people living longer lives and spending more time outdoors. We are not at the top of the curve yet so there will be more cases diagnosed."
The number of new skin cancer cases is particularly high in the UK. According to the British Skin Foundation 200 new cases are diagnosed in the UK every day and most of these are preventable.
"There is a perception in the UK in particular that the sun is not as strong and as such more than one in five consumers do not wear sun protection, and four in ten wear SPF30 or less," adds Alexandra Richmond, senior C&T analyst, Mintel. "It comes down to educating the consumer. If they don't see the damage they don't appreciate the cumulative effects. There is an enjoy it now, fix it later mentality, particularly with younger consumers." Research by Mintel showed that 66% of people interviewed had been burnt in the last 12 months, an alarming number by any standard.
However, manufacturers and retailers are working to increase awareness with promotions and advice on how to stay safe in the sun. UK retailers Boots and Superdrug have both introduced mole clinics to selected stores, which offer a screening service to consumers, while French brand La Roche Posay has developed a new public awareness website called myskincheck, which promotes self-examination of the skin, encouraging the early detection of cancerous lesions, as well as promoting safe sun practices.
In addition, charities such as the British Association of Dermatologists' annual Sun Awareness Week and Cancer Research UK's SunSmart campaign both provide advice on sun safety. Private day clinic The Cadogan Clinic has even launched a same day mole check service, where patients can be seen by a consultant dermatologist and find out the results of any abnormalities that day thanks to an in-house histology department, the first service of its kind in the UK.
CHANGING ATTITUDES
Promoting sun safety has had success with certain consumer groups, says Mintel, but younger consumers and men still present a challenge in terms of compliance. Having a tan is still seen by too many people as the ultimate sign of health and beauty and the number of young people using sun beds is not falling. A report from the American Academy of News Bulletin 2008 found that just one session on a sun bed before the age of 35 increased the risk of melanoma by 98%.
"The 16-24 year age group has a cavalier attitude in the sun," explains Richmond. "They are less happy with the natural colour of their skin and want a tan and as a result take the most risks. About 14% are prepared to risk getting burnt in order to get a tan, compared to just 2% of the over 55 age bracket." In a worrying development she adds that the number of under 14s with malignant melanoma has trebled in recent years.
New technologies in sun care formulations have enabled manufacturers to target this consumer group more specifically, with lighter textures and innovative application methods encouraging more young people to use sun protection and move away from the notion that all sun creams are thick, greasy and hard to rub in.
"Aesthetics are important in sun care and manufacturers have done a lot to improve textures and formats, making them easier to use, lighter, and less sticky," says Brown. "There has been a big move into lighter formulations and there has been a big boom in sprays such as aerosols which offer a very convenient format and fine spray that leave no residue."
Barbilova adds: "Application technology has also greatly helped to underpin price positions, in particular the widespread use of sprays which make the application process more convenient at the same time increasing the average dose of each application."
L'Oréal's Garnier Ambre Solaire brand has launched Light & Silky, a new sun milk that promises a lightweight hydrating feel on the skin combined with a silky feeling and a non-sticky, non-greasy rub in. The product contains a hydrasilk complex derived from corn starch, nylon and glycerin and is available in four variants – SPF10, SPF15, SPF20 and SPF30. The product is being marketed for use both on the beach and in the city in a bid to de-occasionalise the use of sun protection, while its light texture is said to appeal to younger consumers.
Nivea Sun is also targeting younger consumers with the launch of Invisible Protection Transparent Spray. The line has been specifically developed for consumers who are reluctant to use sun protection products and is targeted at male and female users aged between 16 and 34, according to the brand. The product is said to deliver a clear, fine mist that dries to an invisible film and offers immediate protection. The moisturising formula is non-greasy and non-sticky and is available in SPF10, SPF20 and SPF30 formats. The spray pump also works upside down enabling consumers to cover hard to reach parts of the body like the back.
The male market is also becoming an important target for sun care manufacturers as it offers opportunities for greater segmentation in the sun care market. "There is a big difference in attitudes to the sun between men and women," explains Brown. "Men are not so bothered about getting a tan or wrinkles so that type of marketing is not going to wash with them. Men are also hairier and don't like the feel of sun cream on their skin."
With this in mind Lancaster has launched Sun Men, a new three-sku range that is claimed to be the first sun care range developed specially for men. The products promise to protect against sunburn, stimulate the skin's tanning abilities and hydrate skin and include an SPF15 aerosol spray, SPF30 gel and cooling after sun gel.
The brand has also launched a new Sun Sport line, which again is hoped to encourage more men to use sun protection, and not necessarily just on holiday. The four sku range includes an aerosol spray, stick and gel formats said to be practical and portable for use during outdoor activities, as well as featuring non-greasy, transparent formulas.
"The main challenge here is trying to educate consumers that sun protection is something that you should use all through the summer, not just for a two-week holiday," says Brown.
Manufacturers are looking for further segmentation with young children. While there is a comprehensive and sophisticated sun protection offer already available for this age group, products are mostly bought and applied by their parents. Nivea Sun is hoping to build on this with the launch of Children's Pocket Size SPF30 and SPF50, which are designed to encourage parents and children to carry sun protection with them during the summer months. The products are small enough to fit into a child's rucksack and reinforce the message that it is important to wear sun protection at all times when in the sun.
"In the UK and other countries teachers are not allowed to apply sun cream to children but there is no compulsory education on sun care protection either," explains Richmond. "Therefore children are at risk of burning when they are in the playground."
In addition, Beiersdorf's international advertising campaign for Nivea products features a mother and child in a playground, which the brand says is a clear move away from traditional advertising that feature families on the beach and will encourage families to apply protection on a less occasional basis.
And there are encouraging signs that consumer mentality is changing slightly and the notion of literally dying for a tan may be shifting. A 2007 poll by iVillage.com in the US found that 53% of Americans did not believe they looked better with a tan, while 63% stated that a tan does not make someone look more attractive.
"Increasingly we are seeing celebrities who show that you can be pale and still look great, so while tanned skin might always be popular with some people, pale skin is going to become more popular too," says Nina Goad, communications manager, The British Association of Dermatologists.
THE MAGIC NUMBERS
According to Mintel over 450 sun care products were launched in western Europe in the seven months to August 2008, and 2009 looks to be following a similar pattern despite the current downturn in the global economy. Both Estée Lauder and Clinique have completely reformulated and relaunched their sun care ranges, streamlining their SPF offering and bringing their sun care technology in line with the new European Commission guidelines for UVA and UVB protection. The aim of these guides is to standardise the way products are labelled and tested in Europe and keep sun safety simple.
Under the new guidelines, which are currently just that, UVA protection in all sunscreens should be at a ratio of 1:3 with UVB protection, and manufacturers are obliged to use the new UVA logo on all sun protection products sold in Europe if they are following the guidelines. In addition, fewer SPF numbers are recommended to denote UVB protection. These are now grouped into Low (SPF6), Medium (SPF10-30), High (SPF30+) and Very High (SPF50+).
"The EU recommendation is asking what we [Boots] have already done for a while but it's bringing some of the smaller brands in line with the bigger ones," explains Brown. "It's really about bringing the whole market up to a minimum standard, although it is a shame to have lost SPF40 as with spray technology it is difficult to formulate with high factors, but generally the guidelines are a good thing."
To comply with the recommendations, Clinique's new sun care range has been reformulated with SolarSmart technology, a blend of photostable sunscreens that help protect against UV damage. In addition a blend of sodium ribonucleic acid, cat's claw plant extract, ferulic acid, rosemary extract, NDGA, avobenzone, ethylhexylsalicylate, homosalate and oxybenzone help protect against the sun's rays, while vitamin E, Perilla ocymoides extract, sucrose and caffeine help sooth and calm irritated skin.
Lauder's new Bronze Goddess line meanwhile combines skin care, fragrance and colour products to create what it describes as a complete summer collection or tri-category franchise. Protection products include Sun Indulgence Lotion for the face and body in SPF15 and SPF30 variants and are formulated with a Solar Screen Oil Armor containing macademia seed oil and kukui seed oil, said to protect skin against environmental aggressors, and apricot fruit extract and coconut oil to help nourish dry skin.
The wording of Lauder's new sun care range borrows heavily from the skin care sector, with anti-ageing and other skin care benefits becoming more common across the whole sun care sector.
"Daily skin and sun care are coming closer together," says Brown. "The latest new products are more elegant and easy to use and consumers can make them part of their daily regime."
Dermatologist Dr Nick Lowe for instance has added four new products with SPF15 and UVA protection to his existing anti-ageing skin care range, and L'Oréal Paris has added hyaluronic acid, more commonly found in skin care applications, to its Solar Expertise Active Anti-Wrinkle & Age Spot sun cream range. And Sisley has extended its sun care line to include seven new skus, each containing polyphenol rich Alkekengi calyx extract, which helps protect the skin against UV radiation and helps stimulate collagen synthesis to firm skin.
French brands Caudalie and Bioderma have also added skin care benefits to their sun offerings. Caudalie's Soleil Divin Anti-ageing Face Suncare SPF30 contains antioxidant stabilised grape seed polyphenols, moisturising vinolevure and nourishing plant glycerin, along with UVA and UVB protection, while Bioderma has targeted the problem of oily skin with the launch of Photoderm AKN Mat, containing sebum controlling Fluidactiv, mattifying powders and SPF40 protection.
The trend for high SPF factors has seen a marked jump in the past 12 months with many brands adding high variants to existing sun care lines. La Roche Posay has added an SPF50+ spray to its Anthelios sun care line. The new spray contains a Senna alata extract, which helps protect against cellular DNA damage. Also new is Dermo-Kids Cream SPF50+, a water, sand and sweat resistant cream.
Vichy too has added three new high factor variants. Capital Soleil Adult Multi Position Spray SPF30, Hydra Milk Body SPF50+ and Hydra Cream Face SPF50+ are said to be paraben and fragrance-free.
"There is a definite move towards higher protection factors – every year the SPF is going up," says Brown.
"Consumers are largely unsure of exactly what is required for full sun protection, and manufacturers have exploited this uncertainty with a wide range of products that supposedly offer the correct coverage," adds Barbalova.
THE BRONZE AGE
Mintel has self-tanning as the fastest growing sector of the sun care market, and with much of Europe experiencing some of the wettest summers on record and the sun safety message getting through to consumers, many have become regular self-tan users.
Improved formulations which create a natural looking tan and innovation in terms of product introductions have also opened up the market, catering for a wide range of product demands, from body toning properties to fair-skinned variants that offer a lighter, more natural finish.
One of the most significant developments in this sector is the development of new fragrance technology by St Tropez and CPL Aromas, which tackles the problem of the unpleasant wet biscuit odour associated with self-tanning products. The Aromaguard technology, now used in all St Tropez tanning products, is said to reduce the creation and perception of the odour created by the DHA by at least 70%. Instead the consumer smells a floral blend of iris root, fresh fruits and violet.
In addition to the new technology, St Tropez has repackaged its entire line, dividing it into four key categories – preparation and maintain, self-tanning, gradual tanning and skin perfecting – as well as adding several new products. These include Perfect Legs, comprising a gradual self-tanner and an instant wash-off bronzer that promises to provide an instant perfecting finish and a longer lasting tan. Also new is Everyday Mousse, a gradual tanning mousse, Body Butter, to moisturise and help maintain tanned skin, and a new cosmetics line comprising Bronzing Rocks, Bronzing Mousse and Bronzing Powder to help enhance and perfect tanned skin.
"Consumers are looking for a more natural looking, skin perfecting finish from their self-tanning products, something that injects life and radiance into the skin rather than a heavy flat colour," explains Nichola Joss skin care therapist and consultant for St Tropez. "There is a growing demand for double dipping, where the beauty therapist uses self-tan to add definition and contours to the body, giving the illusion of muscle tone and slimness."
This technique has filtered down to the high street and several brands have launched wash-off spray variants that provide instant colour which can be removed at the end of the day. Fake Bake's Faux Glo is said to deliver a flawless, professional looking golden glow that is transfer resistant and is delivered through an aerosol spray that can be used at any angle, even upside down. Rimmel and L'Oréal Paris have also launched new wash-off variants.
Customised colour has also been a popular development with manufacturers and consumers now have a choice of the intensity of their tan. Piz Buin's new Self Tanning Lotion + Colour Dial is perhaps one of the most interesting new initiatives in this area. The product features two chambers filled with lotions containing different intensities of DHA. A patented dial then allows the user to choose the most suitable tan intensity out of a choice of five shades. The product is said to be particularly suitable for consumers who are new to the self-tanning sector, enabling them to feel more comfortable with shades. Hollywood actress Lindsay Lohan has even jumped on the tanning bandwagon, launching Sevin Nyne, a new tanning mist that is said to adjust to individual skin tones.
A number of brands have are also now including fair and medium self-tan variants, following the trend for a more natural looking tan. Garnier Ambre Solaire has introduced a medium bronze shade to its No Streaks Bronzer Dry Body Mist line, while Clinique's new Body Tinted Lotion is available in light/medium and medium/deep variants. Instiut Esthederm has also added a light variant to its body lotion and face cream tanning products. And Fake Bake has added a fair variant to its gradual tanning line, which promises to provide a subtle gradual tan as well as moisturising properties.
The gradual tanning sector has seen an explosion of new products, since J&J created the market with Holiday Skin. Product development has been particularly prevalent among premium brands. Dior's Self-Tanner Gelée Monoï is a gradual tanner said to help prepare skin before going in the sun, as well as prolonging its tanning effect, while Gatineau's Activ Eclat Radiant Glow Emulsion promises hydration and a subtle tan. And Lauder's Decadent Moisture Tan Enhancer blends aloe butter, apricot fruit extract and coconut oil with DHA to provide a nourishing body crème and gradual colour.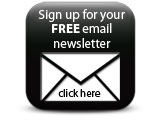 Despite the recent weather problems the sun care market has certainly stayed out of the shade and innovation is helping the market reach new consumers. New technologies are emerging and the potential for beauty from within to play a strategic role in sun care in the form of oral supplements suggests that the market could be about to open up amazing new possibilities.
Companies