Surrey telehealth programme launched
First patient enrolled onto country's largest scheme
The first patient has been enrolled onto the country's largest telehealth scheme as part of a drive to improve the health of residents across Surrey.
Commissioned by Surrey County Council, the programme will see the introduction of end-to-end telehealth services delivered by Medvivo to thousands of patients with long-term conditions and other social and health care needs.
The local authority is currently working with newly-created clinical commissioning groups from across the county to identify and sign up potential users.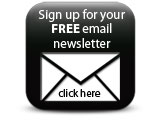 Hospital, local and community nursing teams are also undergoing training to help them work with the solutions being developed.
Companies