T R Freeman in best of health with new QEII Hospital
Roof elements installed at new Welwyn Garden City development
The new QEII Hospital
The recently-completed QEII Hospital in Welwyn Garden City replaces the original facility with a new building designed around an inner courtyard, which offers a significant range of services to the local community.
With more than 440 rooms spread over a footprint of approximately 8,500sq m, provision includes a 24-hour urgent care centre, outpatient unit incorporating pre-operative and dental assessment treatment rooms, a purpose-built area for outpatients children's services, diagnostics, GP services, examination and therapy areas, and antenatal services. There is also a café and a faith room.
Modern roofing system expert, T R Freeman, was appointed by Balfour Beatty on behalf of the client, Assemble Community Partnership, to design and install the extensive, multi-level roof elements on the hospital.
Falzinc, the Kalzip product which combines foldable aluminium with a traditional zinc surface in Titan Silver was installed on the L-shaped roof surface of the main building and the feature roof overhang to the ground-floor café. Falzinc cappings were applied to the roof edges.
IKO's PermaTEC hot melt bio-diverse brown roof system, incorporating wild meadow flowers, was installed onto the roofs of the two lower blocks which abut the main building, and together frame the courtyard area. The staff roof-top terrace recreation area and three rooftop plant areas were all lined with slabs overlaid on IKO's PermaTEC hot melt system.
IKO Polymeric single ply was installed to the external section of the circular canopy which sits over the hospital entrance's revolving door, and Sika-Trocal single ply roof membrane was applied to the top of the glazed large-scale viewing window on the third floor, the glazed external stairwell and adjacent gas store.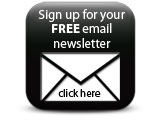 Gary Webb, T R Freeman's managing director, said: "There was great variety for the team on this job due to the different roof pitches and levels and the range of roofing systems we were working with. That, combined with knowing we have contributed to this modern and welcoming new hospital, make this a great project for us to have been involved with."
Companies