Teal furniture solutions installed at South Glasgow Hospitals super campus
Teal has equipped the new £842 million South Glasgow Hospitals Project
Award winning healthcare solutions provider Teal has equipped the new £842 million South Glasgow Hospitals Project - the largest single NHS hospital building project ever undertaken in Scotland with its innovative healthcare furniture.
Teal worked in close collaboration with key stakeholders including NHS Greater Glasgow & Clyde, independent public arts consultancy Ginkgo Projects, Architects Nightingale Associates, Lead Artist & Project Co-ordinator for 'Dignified spaces' Alexander Hamilton and Arts and Business Scotland.
The project brings together the new adult and Children's hospitals for the first time in Glasgow, providing state-of-the-art equipment for both staff and patients across the West of Scotland with the largest critical care complex and one of the biggest emergency departments in Scotland.
The new facility delivers world-class standards of healthcare on one super campus, located on the Govan site, comprising an acute adult hospital and new adjoining 256 bed children's hospital, comprising of a mix of four-bedded and single-bedded accommodation. The bedrooms have been designed to provide a safe, clean and comfortable environment and include Teal's Aylesbury patient seating ranges. The hospital design also provides areas to meet and socialise in a pioneering project which incorporates 'Dignified spaces'.
The new adult hospital will have 1109 beds, with each general ward consisting of 28 single bedrooms with en-suite facilities, equipped with Teal's Aylesbury patient chairs, with pressure management seats and ergonomically designed high backs for head and lumbar support, contributing towards a therapeutic and healing patient environment. Bedroom areas also feature 'Evo', a sleek new over-bed table with KYDEX® anti-bacterial thermoplastic top, contoured to stop liquid spills, smooth surfaces and sealed joints for infection control.
Public waiting and sitting areas feature Haywood beam seating, creating nearly 750 public seating units throughout the hospital. Ward areas are also equipped with Teal's Whittle Bariatric patient seating, Astra electric recliners and 'Buddy' day beds, a recent winner of the 'Best product for Improving the patient experience' at the Building Better HealthCare awards. Buddy is ideal for helping provide family sleepovers in patient rooms.
Alex Hamilton, an artist working within the field of art and ecology was appointed as Lead Artist & Project Co-ordinator and commissioned for patient dignity and the need for appropriate environments, producing a nature inspired interior design theme for the new ˜Dignified Spaces' at the hospital.
New South Glasgow Hospital has created a total of 80 Quiet Rooms for this purpose in a pioneering project which incorporates dedicated spaces for conversations between clinical staff, carers and relatives at the design stage.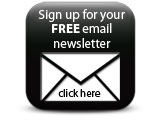 Teal worked closely with Alex Hamilton to deliver stylish, contemporary Elan sofa's, Perry high back chairs and 'Orb' soft foam seating, all in fabric colour-ways designed to work within the nature inspired interior design theme.
Featured Companies