Temporary isolation room helps with fight against HCAIs
Building and Design | Infection Control
Bioquell launches low-cost solution to enable hospitals to control outbreaks
The ICE-pod from Bioquell will enable hospitals to isolate patients in ward environments
As the battle against hospital infections continues, a new enclosure has been unveiled that can be set up around a patient bed space to create a temporary isolation room.
Designed to negate the need for hospitals to build costly new isolation facilities that may only be used sporadically; the ICE-pod from Bioquell will enable healthcare workers to better control outbreaks of infection.
Launched at this week's Infection Prevention 2012 conference, the temporary enclosure comprises walls, a roof, bi-folding doors and an air handling unit with integral HEPA filtration, helping to ensure pathogen-contaminated air is not spread around the hospital.
The design, materials and lighting used have been specified to give a modern look while creating a pleasant environment for patients. Each enclosure has large, transparent windows to offer visibility for staff and patients, with opaque lower-level panels to reinforce the sense of a private side room. To enable full privacy, the ICE-pod also incorporates rails specified to fit standard hospital curtains and alcohol hand rub, gloves and gowning materials are mounted on the front fascia to help facilitate good hand hygiene and infection control practices.
In addition, the enclosures can be sealed for decontamination using hydrogen peroxide vapour (HPV) technology and can be tailored to individual bed spaces, taking into account gantries, trunking and other ward-specific services.
The solution means hospitals do not have to spend capital on new permanent single room accommodation that may not be needed
Commenting on the innovation, James Salkeld, head of healthcare at Bioquell, said: "The ICE-pod concept has been exceptionally well received during our early development and testing. When combined with our leading bug-killing HPV technology, we hope the whole system can help infection control teams to combat nosocomial pathogens."
The unit is expected to be used in cases where there are outbreaks of C.difficile , MRSA, Norovirus and similar infections that spread quickly in hospitals and can be particularly dangerous for vulnerable patients or those with a low immunity. But Salkeld said they could also be used to provide additional side room facilities for reasons other than infection control, such as helping hospitals to meet privacy and dignity regulations concerning same-sex accommodation.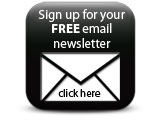 He added: "It can improve the visibility of the patient compared with placing them in side rooms, especially when the patient is at risk of falling. It can also be used to provide additional bed spaces to enhance the privacy and dignity of patients and infected ICU or high dependency patients can be 'stepped down' to Bioquell ICE-pods to help reduce the impact of bed-blocking. In addition, each enclosure can be used as a negative pressure room for oncology patients requiring inhalation treatment."
Featured Companies
See also