Tenders sought for carbon footprinting service
SDU seeks industry partner for pharmaceuticals and medical devices
The NHS Sustainable Development Unit (SDU) is seeking tenders from organisations with the expertise to develop lifecycle footprinting for pharmaceuticals and medical devices.
On behalf of a collaboration of leading pharmaceutical companies and public sector partners, the SDU is seeking a provider to develop sector-specific guidance and product category rules for lifecycle footprinting of greenhouse gas emissions of pharmaceutical and medical device products.
"General guidance for the footprinting of greenhouse gas emissions of products exists, but this is not specific to the pharmaceutical and medical devices industry and the SDU believes it is essential that this is addressed," said a spokesman.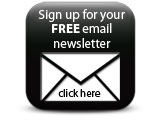 "The pharmaceutical and medical devices industry is a global industry and therefore it is planned that guidance and product category rules will eventually be adopted as the global standard."
Companies