The future for water management solutions is the Internet of Things
Facilities | Infection Control
Companies embracing connected technology are gaining a competitive edge in the water management solutions market
Wavetrend has been at the forefront of developing technologies for tracking and managing both people and assets for many different sectors for over two decades.
And the company's latest Internet of Things (IoT) innovation is a remote water temperature monitor which provides a practical and cost-saving alternative to the monthly manual inspection visits which are a compliance requirement for those in charge of premises in their duty to supply safe and healthy water.
Wavetrend's new remote water termperature monitor is a cost-effective replacement for monthly annual inspections of hospitals, medical centres and care homes
And forward-thinking healthcare organisations are recognising the significant advantages to be gained by incorporating IoT into their water management solution offering, according to Chris Green, managing director of leading legionella compliance and water safety company, Nant.
He said: "IoT is the future of water safety.
"Incorporating Wavetrend's IoT remote temperature monitoring devices into our L8 Monitoring solution enables us to offer our clients a more-cost-effective, efficient and pro-active service.
"Using IoT technology in this way has removed the requirement for regular manual visits and increased accuracy, enabling us to offer our clients a superior service at a competitive price while enabling us to scale our own business without the need to add more people - it really is win-win."
Providing 24/7 remote water temperature monitoring of outflows and storage vessels in real time; the device is designed with a fit-and-forget style approach with alerts being raised on high-risk temperatures that could encourage growth of the legionella bacteria, enabling quick action to be taken.
Available as a standalone device, it is simple to install and has a battery life of over five years.
Nant has incorporated the device into its L8 Monitoring solution
"IoT really is an exciting technology offering flexible solutions for all sorts of applications" says Roger Biggs, managing director of Wavetrend.
"We are really pleased to be partnering with water management solution companies such as Nant on incorporating the technology into strategies for helping to meet statutory obligations to provide safe and healthy water.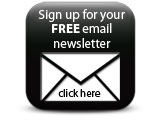 "IoT can offer significant benefits - environmentally, financially and practically - and we are keen to hear from companies who feel they might benefit from adding the technology to their offering."