Three new appointments to CHP board
James Bawn, Mark Grinonneau and Neil Grice take up posts within Area Director team
Just a few days after Community Health Partnerships (CHP) announced the appointment of 23 local public sector directors to serve on the boards of LIFT companies in England, three new senior managers have also joined the team.
James Bawn, Mark Grinonneau and Neil Grice will take up their posts within the Area Director team later in the summer, covering the North, South and the Midlands regions. One final appointment, to cover London, will be made later this month.
Bawn has more than 10 years NHS experience and is currently deputy director of capital planning and estates at NHS Property Services. His previous roles include head of development for Southampton, Hampshire, Isle of Wight and Portsmouth PCT and head of LIFT with NHS Hampshire. He will will cover the South of England, reporting into CHP executive director, Antek Lejk.
Mark Grinonneau joins from Ashley House, where for the past two years he has fulfilled the role of director for two LIFT companies, Dudley lnfracare LIFT and Wolverhampton and Walsall LIFT. Previously he was chief executive officer for Brent, Harrow and Hillingdon LIFT Company. He will cover the Midlands, reporting into Dr Sarah Raper.
Grice is currently associate director with Edinburgh-based Scottish Futures Trust. He brings with him extensive knowledge and experience of the NHS, including setting up and running Public Private Partnerships. He will cover the North of England, working alongside existing CHP area directors, Martin Rooney and Mike Chambers, and reporting in to Mark Day.
The new positions are part of a strengthening structure CHP put in place in April this year following the abolishment of PCTs and the resulting expanded role for the company.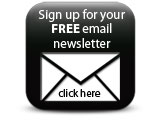 Dr Sue O'Connell, CHP chief executive, said: "These are key appointments; not only for CHP, but also for the LIFT companies that they will serve as director. James, Mark, Neil and the existing directors will work with local partners to shape strategic estate plans that support commissioner service strategies. Working closely with our colleagues in NHS Property Services, we seek to improve planning and management of the estate, to make more effective use of space, increase efficiencies and generate savings."
Companies