Touchstone Medical launches Orchid single-use speculum
New disposable gynaecology speculum available in the UK
Touchstone Medical has launched the Orchid, an innovative new disposable gynaecology speculum, in the UK.
With the ongoing debate within the medical community regarding reusable versus single-use vaginal speculums, the Orchid looks set to provide a high-quality, cost-effective and environmentally-friendly product innovation.
The white plastic is recyclable, reducing waste and saving organisations up to 50% on cost per unit. Given that the cervical screening programme tests 3.5million patients in the UK per year, this product has the potential for significant savings.
The production and disposal of all Orchid Speculums have a less-negative environmental impact than the sterilisation of reusable metal speculums. Staff will also no longer have to complete the process of cleaning and disinfecting devices, giving them more time to focus on care and follow-up discussions.
Touchstone Medical plans to focus on two main clinical areas – colposcopy units and primary care. The Orchid, which has been trialled within UK clinics, has already been well received throughout Europe, with 43% of Dutch hospitals currently using the product.
Darren Neil, managing director at Touchstone Medical, said: "The Orchid has exceptionally-high manufacturing and design qualities, making this a safe, efficient and accurate choice for clinical settings.
"With the success that the Orchid has already achieved throughout Europe, we are excited to be able to share it with the UK market."
The material used for the Orchid speculum has been developed in close collaboration with leading Dutch Hospitals to help improve patient comfort. Made with a superior strength white plastic, it has no sharp edges and is designed to minimalise risks of breakages, eliminate pinching, and reduce the risk of discomfort from cold instruments.
Keeping patient comfort in mind, the Orchid range has been extended to four different sizes to fit individual patients' body structures. The beak features inwardly-folded edges, allowing for a larger radius on its outer edges. This reduces friction against vaginal tissue and supports the cervix, thus improving functionality. Each single-use device comes pre-sterilised, reducing the risks of cross-contamination.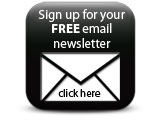 Whereas the majority of common speculums require two hands for operation and locking, the Orchid's innovative design allows fast, single-handed use with a one thumb movement for locking and releasing. The simplified procedure is designed to shorten the process for specialist and reduce hassle for clinic. A unique smoke tube version does not obstruct the channel, giving an enhanced viewing advantage.
Companies