Triple Point steps up financial support for NHS
Company fast-tracks investment in essential equipment in response to COVID-19
Triple Point Investment Management has increased the financial support it provides to the NHS to help accelerate the procurement and in-field deployment of vital equipment to cope with the ongoing COVID-19 pandemic.
Already this week, the company has fulfilled a request for the finance of eight ventilators for the intensive trauma unit at a regional county hospital.
In a process which often takes months, the investment manager was able to issue the order to the ventilator supplier in fewer than five hours after the lease was verbally awarded.
Triple Point has a long track record of providing such funding to the NHS. And, as part of its broader strategy to relieve funding pressures in the public and private sectors, it has already financed and supplied medical equipment used in 103 NHS trusts nationwide.
We will strive to make sure that our world-class health service has the necessary resources to operate to the best of its ability so it can carry on saving lives
Many of those medical assets financed, and worth more than £188m, will be essential for managing the COVID-19 outbreak. This includes providing a diverse range of mission critical assets to the NHS such as hospital beds - in excess of 2,117 - sterilising equipment, infusion pumps, and one modular hospital building, will all be increasingly important in the coming weeks and months.
Triple Point also manages one of the largest fleets of ambulances in the UK, with its almost-400 accident and emergency vehicles in near-constant use by its NHS lessees.
Ordinarily involved in non-urgent patient transfer movements, a similar number of specialist patient transport vehicles are now often being re-purposed to provide critical frontline services.
Caroline Davis, senior account manager at Triple Point, said: "It's an honour to be able to step up our support to the NHS at such a critical time.
"Our finance can hasten procurements forward, reduce capex strain, and enable our amazing frontline health professionals to provide the care needed, now more than ever.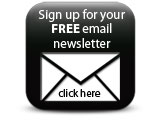 "We will strive to make sure that our world-class health service has the necessary resources to operate to the best of its ability so it can carry on saving lives."
Companies