Tunstall Healthcare wins HealthInvestor Technology Provider of the Year Award
Work with Tameside & Glossop Community Healthcare long-term conditions management team using Tunstall telehealth solutions reduced hospital admissions by 38%
Tunstall Healthcare has been working in partnership with Tameside Hospital NHS Foundation Trust Community Services, Tameside and Glossop Clinical Commissioning Group, (CCG) and Tameside Metropolitan Council (TMBC) to enhance care provision for patients with long-term conditions and help the trust make more-efficient use of resources.
And, in recognition of this work, Tunstall Healthcare was named Technology Provider of the Year at the HealthInvestor 2016 Awards.
Tameside Hospital NHS Foundation Trust Community Services serves a population of 240,000 and has a high prevalence of people with long-term conditions living in the area. In 2009-2010, heart failure and Chronic Obstructive Pulmonary Disease (COPD) resulted in 1,024 emergency hospital admissions. This alone equated to a cost of approximately £2.7m, which is predicted to rise to £3.5m annually over the next 10 years.
With an ever-increasing emphasis on providing patients with support and skills to self-manage, there is pressure on healthcare services to provide solutions that promote well-being and support people effectively in the community. As a result, Tameside Hospital NHS Foundation Trust Community Services has invested in telehealth services and solutions from Tunstall as part of its approach to long-term conditions management.
Evaluation of the service showed a reduction in the frequency of some home visits by the long-term conditions management team (LTCMT), and a reduced number of inappropriate visits. Results also showed that hospital admissions for the 221 patients accessing telehealth at the time were reduced from 122 visits to 75 the following year (38%), with 75 patients discharged earlier than the average bed stay. The service has also enabled earlier intervention, helping to avoid the need for more complex care.
There are now over 250 patients using Tunstall's mymedic units, which allow patients to monitor and measure their vital signs at home and answer a series of health-related questions. These results are automatically transmitted to the Integrated Care Platform (ICP) Triage Manager software for technical triage by the local council's Community Response Service (CRS) followed by a clinical triage by the clinical team based in Tameside Hospital NHS Foundation Trust Community Services.
Using telehealth has enabled a higher level of support to be provided to patients with chronic conditions at home. By empowering them to monitor their own condition and encouraging them to be more pro-active in managing their own health, patients have a better quality of life, feel more confident that their condition is under control and avoid frequent hospital stays.
Joanne Denny, telehealth triage nurse at Tameside Hospital NHS Foundation Trust Community Services, said: "Telehealth enables individuals to manage their own long-term condition effectively at home and can result in early diagnosis of health-related problems as well as empowering patients to take a more active role in their care."
Tom, a telehealth patient, added: "The service is fantastic. You have specialist treatment in the comfort of your own home. It's such a relief for me and my family."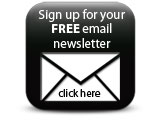 Kevin Alderson, UK sales and marketing director at Tunstall, said: "We're delighted that by working together, the trust, CCG and council have achieved such positive results by embedding telehealth into service delivery. We look forward to continuing our relationship with all of these organisations to help support more patients with long term conditions in the area."