Tunstall selected to provide telehealthcare solutions through new framework
Framework enables health and social care trusts to access telehealth and telecare equipment, managed services, and consultancy expertise
Tunstall Healthcare has been successful in its bid to provide telehealthcare solutions through the new telecare and telehealth products and services framework led by the Eastern Shires Purchasing Organisation (ESPO) on behalf of the Pro5 group.
The new framework, established with the assistance of the Yorkshire Purchasing Organisation, comprises of three services: telehealth and telecare equipment; managed services, which may include assessments for people using the services, equipment supply, service monitoring and response; and consultancy services. The framework can be accessed by public sector commissioning bodies across the health and social care sectors and is designed to offer easy and efficient routes to proven specialist providers of telecare and telehealth services.
Tunstall Healthcare was selected following a competitive tender process to provide managed services that will draw on its extensive industry experience and service delivery expertise, including the scaled telehealthcare solutions currently serving thousands of people across Birmingham and Northern Ireland.
Along with several other organisations included in the framework, Tunstall will also provide specialist consultancy services to assist commissioning bodies in their planning and implementation of telecare and telehealth services.
David Cockayne, managed services director at Tunstall Healthcare, said: "The new framework is good for everyone as it supports commissioners and streamlines access to high-quality and value-for-money services. Crucially, this will mean that more people can be better supported to live the lives they choose through personalised technology enabled services and solutions."
One of the UK's largest public sector professional buying organisations, ESPO is a part of the Pro5 group – a collaboration between four buying organisations, which is designed to improve efficiency in public sector procurement.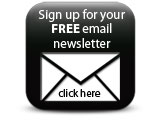 ESPO's head of social care and health, Steve Burton, said: "We are delighted to be including Tunstall Healthcare in this innovative framework, which will form a key element of the Pro5 social care and health strategy while offering a different approach to meeting commissioners' needs."
Companies