Tunstall wins Hanover Housing Association tender for alarm call and door entry framework
Building and Design | Technology
Telecare solutions will be deployed across Hanover's properties to support independent living throughout the UK
Hanover Resident, Angela Wisbey, is one of those who will benefit from the contract
Hanover Housing Association has entered into a new long-term alarm call and door entry framework agreement with Tunstall Healthcare to help deliver consistency across Hanover's UK property portfolio, ensuring sustainability, value for money and innovation.
The agreement will see the installation of Tunstall's telecare solutions, including the Communicall Vi Warden Call system and Lifeline Vi dispersed alarm system, in Hanover properties across the UK, eventually supporting independence for residents living in up to 17,000 properties.
The first 30 schemes are expected to be fully equipped within the next month.
Commenting on the new agreement, Hanover's head of technical management, James McCarthy, said: "This framework agreement is an important part of the service we provide to Hanover's residents. The equipment Tunstall will replace provides reassurance for residents in terms of their wellbeing, security and safety. Our 'Hanover on call' service handles 368,141 calls a year from some of Hanover's 22, 000 residents.
"We were not only looking for a contractor that could compete on price and quality of service, but one that can also help us pioneer new technologies as they come along."
Simon Arnold, managing director at Tunstall Healthcare, added: "Tunstall and Hanover have a shared vision - to provide innovative services that support independence and enable people to live life to the full. Our fully-managed end-to-end operational model ensures our technology, people and processes are second to none, whilst always putting the resident's interests and wellbeing first."
Hanover wanted to extend its services by updating its property portfolio with telecare solutions to enhance safety and security for residents and give managers the ability to offer a range of preventative services to support health, independence and wellbeing.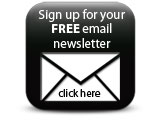 The long-term agreement with Tunstall will give Hanover a sustainable, flexible and future-proofed platform to support the evolving requirements of its residents. The relationship provides access to Tunstall's Lifetime of Care programme, an integrated housing, health and social care model that focuses on individual needs and outcomes, supported by appropriate product and service solutions to help residents in a social and supported housing framework.