UK's first NHS high energy proton beam facility successfully delivered
Interserve, the international support services and construction group, is currently on site at The Christie hospital in Manchester delivering the UK's first NHS high energy proton beam therapy centre
The state of the art project procured through the NHS Procure21+ Framework is a major achievement in the advancement of cancer care in the UK.
A key component of the UK's first NHS high-energy proton beam facility has been successfully delivered to its new home in Manchester. The Christie NHS Foundation Trust received Emmeline, its cyclotron named after local suffragette, Emmeline Pankhurst, providing the cancer treating proton beam to transform treatment for up to 750 patients a year.
The cyclotron arrived from Germany and was craned into position on the planned date. This was celebrated with an event attended by The Christie, NHS England, Varian Medical Systems and the project team.
The crane lift of the 90 ton cyclotron was started by two 11 year old girls who have both received proton beam therapy in the US.
Proton beam therapy is a specialist form of radiotherapy targeting certain cancers very precisely, increasing success rates and reducing side-effects.
It targets tumours with less damage to surrounding healthy tissue and is particularly appropriate for certain cancers in children who are at risk of lasting damage to organs that are still growing.
The cyclotron will supply protons to three treatment rooms at The Christie and also for research performed in collaboration with The University of Manchester. After its installation and testing the cyclotron will start to deliver treatment in 2018.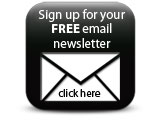 "Jason Dawson Director of Capital, Estates and Facilities believes the new PBT centres opening will help the Trust realise its ambition to be seen as the European leader in cancer care. Thanks to the hard work of the team we were able to achieve sectional completion ahead of schedule making the installation of the cyclotron a certainty."
Companies