Ultrasound system enhances diagnostic capabilities at orthopaedic hospital
Robert Jones and Agnes Hunt Orthopaedic Hospital NHS Foundation Trust installs ACUSON S2000 ultrasound system from Siemens Healthcare
The Robert Jones and Agnes Hunt Orthopaedic Hospital NHS Foundation Trust (RJAH) in Oswestry, Shropshire, has installed an ACUSON S2000 ultrasound system from Siemens Healthcare.
The system's workload is made up of 60% musculoskeletal procedures and 40% GP direct access ultrasound. Radiologists using the system are already beginning to benefit from improved clinical confidence due to the fine detail presented on images.
The ACUSON S2000 features high-density element array transducers, delivering clear image resolution and comprehensive information. These qualities, along with colour sensitivity, allow radiologists and sonographers at RJAH to distinguish fine tissue detail, even in the most-challenging cases. The ergonomic system is designed for maximum user comfort and flexibility with the natural and extended reach zones designed for ease-of-use. The frequently-used controls are conveniently located, allowing clinicians at the hospital to better focus on the monitor and patient.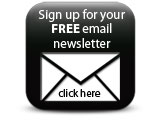 The system was chosen following a comparison task which involved a range of systems being evaluated with a volunteer patient, which the staff refers to as a 'speed dating' process to determine the best technology fit for the hospital. The ACUSON S2000 was chosen due to its excellent image quality and suitable cost.
Companies