Unilife safety syringe reconstitutes lyophilised drugs
Incorporates safety features within the glass barrel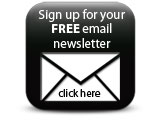 Unilife has developed the Unifill EZMix multiple-chamber ready-to-fill (prefilled) syringe for lyophilised drugs and vaccines requiring reconstitution.

The Unifill EZMix syringes can hold two or more primary drug containers within a single glass barrel to store a combination of liquid stable or lyophilised drugs along with up to 1mL of diluent for reconstitution.

The end-user advances the plunger to mix the lyophilised powder with the diluent, before swirling the device to complete reconstitution.

The Pennsylvania, US-based company claims the syringe is also the world's first and only dual or multi-chamber prefilled syringes with automatic (passive) safety features fully integrated within the glass barrel.

An audible, tactile click signals the injection of the full dose and the activation of a passive safety system that allows operators to control the speed of needle retraction directly from the body into the barrel.

The Unifill EZMix syringe will be available with either a fixed (staked) needle for drugs indicated for subcutaneous injections, or with attachable needles of up to 1.5in in length.

Alan Shortall, ceo of Unilife, said: 'With the development pipelines of many pharmaceutical companies teeming with complex biologics that must be reconstituted at the point of delivery, we expect the market for lyophilised drugs and vaccines to experience double-digit growth for the foreseeable future.

'In addition, there are dozens of approved drugs requiring reconstitution that are approaching patent expiration and coming under increased pressure from brand-name, biosimilar or generic competition.'

He also said pharmaceutical companies recognise that convenient devices can help enhance therapy compliance, improve patient care and generate powerful brand differentiation within competitive therapeutic classes.