Video technology to be installed for free in GP practices to help over-stretched NHS
Digital health company to trial £5m innovation for patient support
Video consultations could help the NHS to improve access to GP services
GP practices across the UK are being offered the chance to trial technology enabling patients to book appointments and take part in video consultations.
Now Healthcare Group (NHG), plans to offer its bespoke technology, which cost £5m to develop, as a free trial, launching at five groups of NHS practices and one large practice in the next two months.
It will also offer patients the chance to use its app-driven repeat medicine delivery service, which is also free to NHS patients.
NHG is a private company, which currently offers private online GP consultations through its app, Now GP. It recently launched a £1.5m 'super-hub' digital pharmacy, Now Pharmacy, with the aim of dispensing and delivering up to 500,000 repeat medications every month.
Lee Dentith, chief executive and founder of Now Healthcare Group, said: "I am proud to announce our latest ground-breaking proposition.
"Finally, digital health and NHS GP practices, can work collaboratively to strengthen patient support – at no cost whatsoever.
"We are offering an evolution of a traditional way to see a GP for all NHS patients by using NHS funds already in the system.
We are offering an evolution of a traditional way to see a GP for all NHS patients by using NHS funds already in the system
"Our technology assists patients because it gives GPs the opportunity to continue to see their patients – rather than losing them to other practices offering online consultation services".
Now Healthcare Group's digital pharmacy has been highlighted as a game-changer for millions of people living with long-term health conditions who need numerous medications. It is also a life-saver for those who have been affected by local pharmacy cuts and who struggle to travel to their pharmacy to collect their prescriptions.
The technology offered to GP practices will include an option for patients to select Now Healthcare Group's prescription delivery service, but will also allow them to choose another pharmacy for dispensing their medication, if preferred. This means the arrangement will not put GPs at risk of breaching 'prescription direction' regulations, which prevent them from sending their patients to specific pharmacies for their medicines.
Dentith said: "We will also offer practices the chance to use our own GPs free of charge to carry out additional video consultations, such as for evening appointments, with a view to driving more people to use our app."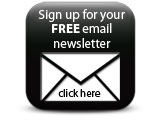 The practices involved in the testing would be announced shortly and the company is in talks with additional practices.
Companies