Wall mural cheers up young children at St George's Hospital, Tooting
'Friendly Forest' frieze promotes therapeutic healing environment in children's A&E
The \'Friendly Forest\' frieze aims to improve the environment for children in the A&E department at St George\'s Hospital
The hospital environment for young patients has been improved with the unveiling of a new wall mural in the children's emergency department in St George's Hospital in Tooting, south London.
New Vision Signs & Graphics supplied and installed precision-cut self-adhesive vinyl, on which London-based artist Donna Wilson has created a Friendly Forest frieze.
Artist and designer, Donna Wilson, worked on the wall art
The initiative was led by Belinda Harward, arts director at St George's Healthcare NHS Trust, and funded by Arts St George's, which is supported by St George's Hospital Charity and promotes a therapeutic and healing environment by bringing art and live events to patient, public and staff spaces.
Harward said: "It's a very long corridor, which was previously painted white – an area of blank space that families, and children in particular, found daunting. It's also an extremely busy area, with more than 37,000 children attending the emergency department in a typical year. Many are agitated and find it difficult to concentrate on anything for long and, because the youngest children cannot explain their symptoms, parents will also be anxious."
The brief for the project team, which included head of children's nursing, Anne Walker; Rhys Beynon, consultant in emergency medicine and paediatric emergency medicine; and play specialists, was to present the corridor as a normal space that was safe and inviting for children.
They agreed on creative artwork using simple forms including creatures, points of interest and items young children would recognise and engage with – all features that could be pointed out by hospital staff accompanying children.
Experience from a previous commission dictated that the artwork should be mounted on coloured vinyl, a medium already approved for cleaning, infection control and building maintenance.
Wilson, who heads up a hand-made textile products company in London, said: "We are passionate about creating products that people can connect with and for St George's the work needed to be uplifting for kids of all ages, with lots of things going on at different heights.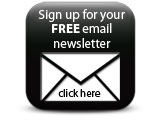 "We lined the wall with curious-looking trees in which various creatures live - a smiling cat, a family of hand-drawn koalas, a lime-green snail, and even a bear in boots! We wanted to bring smiles to faces passing through the corridor in often stressful circumstances."
Companies