Webroster and everyLIFE Technologies provide rostering and care management solution
Partnership offers care organisations all-encompassing care management technology
Software providers Webroster and everyLIFE Technologies have formed a partnership to provide care organisations with an all-encompassing rostering and care management solution. The partnership is built on an interface between two systems: online rostering system Webroster.net and care management system The PASSsystem. It enables mutual clients to use both systems in tandem without duplicating data.
Webroster.net is an online rostering system designed to streamline and automate manual processes. It matches staff resources to clients to create rosters, generate timesheets and process invoices and payroll while enhancing everyday communications between clients and staff.
everyLIFE Technologies launched The PASSsystem in 2015. It allows care supervisors to assess the care needs and upload the care plan in real time. This gives the supervisor more time to get to know customers' needs, medication and care outcomes. As The PASSsystem works in real time it saves the 30-day wait on updating the notes and MAR sheets.
When used together, a care requirement can be created and rostered to an appropriate member of staff within Webroster.net, taking into account variables such as staff skill set and previous contact. The roster information is then automatically transferred to The PASSsystem where the care supervisor can control and monitor every aspect of the care being delivered by the care worker such as assessments, medication, task changes and reviews.
A comprehensive dashboard provides information to the care supervisor in real time. Information such as real-time check in and out data can be recorded and sent back to Webroster.net to create timesheets, invoices and payroll.
'Creating an interface between two market-leading systems gives customers more choice while also saving the time and workload in duplicating data entry,' said Nigel Gittins, managing director of Webroster. 'Now there is a single, easy-to-use option for those who want to use Webroster.net and The PASSsystem.'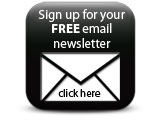 Paul Barry, CEO of everyLIFE Techologies added: 'It is about using technology effectively to help our customers substantially improve care delivery and efficiency. By integrating our Care Management systems with Webroster.net we can further improve the efficiency of care services and allow them to focus on care.'
Companies