Webroster demonstrates new developments to the Bee app at Care & Dementia Show 2015
Newly-launched Bee Messaging app makes life easier for field staff
The Bee Messaging app
Webroster will be demonstrating its newly-launched Bee Messaging module for the field staff app, Bee, which works alongside the workforce management system Webroster.net.
The new Bee Messaging module will be showcased at the
2015 Care and Dementia Show at the NEC in Birmingham on 3 and 4 November. The module gives Webroster.net users the ability to send text-based messages and booking enquiries to field staff using the Bee app from Webroster.net.
Webroster.net is a web-based software system widely used within the care industry for workforce scheduling and monitoring. It is ideal for organisations with a bank of carers to manage who need to visit a large number of homecare clients - all of whom have wide-ranging and specific requirements that need to be managed as effectively and efficiently as possible by those co-ordinating their visits.
Bee is an innovative Android app that works alongside Webroster.net. It allows field staff to be fully supported by providing information about the visit and client directly to their mobile phone. Lone worker safety is improved through an SOS button which can be activated by the staff member to alert system administrators to the fact a staff member's security or well-being may be compromised. Pressing the button will call a mobile or landline, as well as send an email and SMS to pre-defined contacts. Staff member's GPS location is sent via email and SMS if a GPS location is available. Security is a key feature of the app with all data protected by sophisticated SQLCipher encryption.
The Bee app helps improve service delivery as staff can react quickly to unplanned deviations to schedules. Staff are able to access roster information both online and offline and collect information about completed and incomplete tasks in real time. Care packages can be managed in the field and client scores for tasks logged at the point of care delivery.
Account director, Natasha Lunt, said: "The new Bee Messaging module for the Bee app has been developed by our in-house team of software developers. Our dedicated app team has created the new module to provide a cost-effective method of sending messages to field staff and to further streamline the process of keeping them up to date with schedule changes. Webroster.net users now have the ability to use Bee Messaging to send automated messages notifying field-based staff of cancellations and schedule changes. Adhoc messages can also be sent within the Bee app."
The new Bee messaging module is designed so fewer calls are made to and from the office to discuss roster changes make the whole scheduling process more efficient. Booking enquiries can be sent from Webroster.net to the Bee app and managed within the app; allowing field staff to preview bookings in their schedule before accepting a booking. A booking enquiry can consist of a number of individual bookings or one single enquiry with many bookings. Field staff can accept or reject single or multiple booking enquiries easily from within the Bee app and their roster will be updated immediately.
When messages are sent from Webroster.net to field staff who use the Bee app, an audit trail is created within Webroster.net. This gives traceability of when messages were sent, downloaded and read, resulting in fewer discrepancies and increased accountability.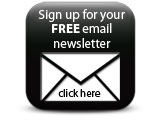 Webroster will also be launching the iOS version of the Bee app at the Care & Dementia Show. The Apple store-approved version of the application will allow field staff with Apple mobile devices to see their roster requirements per day for up to a week in advance. Carers will also be able to check in and out of each visit using their mobile device by scanning a QR code at the client's location on their way in and way out.
Companies