Work starts on Glan Clwyd Hospital upgrade
Three wards to undergo facelift
Work has started on the next phase of a multi-million pound hospital upgrade in Denbighshire.
Patients will be moved out temporarily when contractors remove asbestos from three wards at Glan Clwyd Hospital in Bodelwyddan.
The new replacement wards will include eight single cubicles with en-suite toilets.
It comes as construction also starts on an extended minor injuries unit (MIU) at Llandudno Hospital in Conwy county.
Some buildings will be demolished as part of the work, but the unit will remain open daily as normal.
Health bosses say emergency nurse practitioners will provide most of the care at the new unit, supported by doctors during office hours.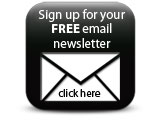 Glan Clwyd Hospital has already seen a new theatre complex and emergency department open as part of the £77m upgrade.
Companies