World's first hearing aids with artificial intelligence and activity tracking
Starkey Hearing Technologies launches Livio AI
Livio AI from Starkey Hearing Technologies is the world's-first AI-powered hearing aid with activity tracker
Starkey Hearing Technologies has launched the world's first AI-powered hearing aids with activity tracking.
The launch of Livio AI marks a new era for hearing aid users.
The multi-purpose device goes beyond any other previous hearing technologies, with integrated sensors providing body and brain tracking.
Livio AI is also the best-sounding hearing aid Starkey has ever created.
In addition, for the first time ever, integrated sensors will detect when a user is likely to or has had a fall and will alert their selected contacts.
In the UK, around a third of people aged 65 and over fall at least once a year, so this activity tracking and fall alert system could prove vital in both reducing the frequency and impact of falls, giving countless people and their families and caregivers, peace of mind.
Livio AI is also the world's first hearing aid to feature Amazon Alexa connectivity and interfaces with a brand new mobile app - Thrive Hearing.
Brandon Sawalich, president of Starkey Hearing Technologies, said: "We have transformed a single-use device into the world's first multi-purpose hearing aid with artificial intelligence.
"Livio AI is so much more than just a hearing aid; it is a gateway to better health and wellness.
This technology optimises users' hearing experiences and enables them to continuously monitor and improve their overall health
"Hearing health is directly connected to overall health, and treating hearing loss through hearing aids can improve or limit the risk of not only dementia, but other chronic conditions such as cognitive decline, diabetes, and heart disease."
Livio AI goes far beyond just improving hearing health. Evidence shows monitoring physical activity encourages even-more-active, positive behaviour.
Through multi-million-pound investments into pioneering research, Starkey's latest innovation moves hearing aids into the realm of multi-purpose wearables, with integrated sensors monitoring body and brain health as well as heart rate.
Starkey's chief technology officer, Dr Achin Bhowmik, said: "Most fitness tracking devices use the wrist, but the ear provides far-more-accurate data – in fact it's the ideal spot for reliable tracking, and Livio AI is the first-ever device to take advantage of that.
"Artificial intelligence is rapidly changing the world around us. This technology optimises users' hearing experiences and enables them to continuously monitor and improve their overall health."
Livio AI also provides:
Integrated translation into 27 languages
Dual-radio wireless platform: 2.4GHz radio for streaming of phone calls, music and media
Fall detection with inertial sensors within the hearing aids
Integration of the physical activity data measured by inertial sensors of the hearing aids with Apple Health and Google Fit apps
Heart Rate Measurement
Thrive Virtual Assistant, built on Google Assistant
Voice-to-text transcription
Natural user interface with tap control
Amazon Alexa connectivity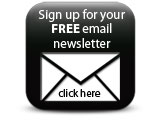 Starkey's new Hearing Reality technology reduces noisy environments by 50%, significantly reduces listening effort and enhances speech clarity, while artificial intelligence optimises the hearing experience.