Yorkon chief joins Envirodoor
David Johnson to drive offsite construction approach
David Johnson, the former director and general manager of Yorkon, part of the Portakabin Group, has joined the board of Envirodoor, the Yorkshire-based supplier and manufacturer of specialist hygienic and industrial doors.
Johnson, who recently retired after 25 years at Yorkon, has joined Envirodoor to assist its growth in the offsite and traditional construction sectors. He will also bring to the company his wealth of knowledge and experience of manufacturing quality, bespoke products and running complex operations in the construction sector.
Mark de-Villamar Roberts, managing director at Envirodoor, said: "We are delighted to have someone of David's calibre and experience join us. We have recently completed the hygienic door package at North Middlesex University Hospital, the largest and most-complex healthcare scheme to be built using offsite construction techniques in the UK.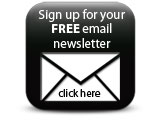 "We see offsite building solutions growing over the coming years, particularly in the healthcare and pharmaceutical sectors where there will be a requirement for specialist doors, such as our GRP hygienic doors and hermetically-sealing sliding doors. David's knowledge of this sector will help us work with offsite building companies to build high-quality hospital and laboratory facilities in the future."
Featured Companies
See also